Further Study: "Yet men of science think that they can comprehend the wisdom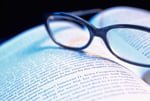 of God, that which He has done or can do. The idea largely prevails that He is restricted by His own laws. Men either deny or ignore His existence, or think to explain everything, even the operation of His Spirit upon the human heart; and they no longer reverence His name or fear His power. They do not believe in the supernatural, not understanding God's laws or His infinite power to work His will through them. As commonly used, the term 'laws of nature' comprises what men have been able to discover with regard to the laws that govern the physical world; but how limited is their knowledge, and how vast the field in which the Creator can work in harmony with His own laws and yet wholly beyond the comprehension of finite beings!"-Ellen G. White,Patriarchs and Prophets, p. 114.
(See also, Ellen G. White, "Laws of Nature," pp. 259-261 in Testimonies for the Church, vol. 8.)
Discussion Questions
Read carefully the Ellen White quote above. What is she saying? In what ways do we see many scientists today doing exactly what she says?
Modern science today is much better than it used to be at explaining, through natural means, why certain things happen or why they don't. The problem isn't with "natural means" or "natural laws," but with the idea that these means and laws are all that exist—that there is nothing, and certainly no supernatural forces, ultimately behind them. What's wrong with this assumption? Why, logically, does it make no sense (ask yourself, Where did these laws originate from?), and why is that idea so contrary to the most basic teaching of the Bible?
How does the image of creation as a musical instrument provide a more accurate picture of God's relationship to the creation than does the image of creation as a machine?
What other examples can you find in Scripture where God caused special events in what we would consider to be merely "forces of nature"? See, for example, 1 Kings 19:11, 12.
Amen!

(

0

)

Print/PDF/Email