"God blesses the work of men's hands, that they may return to Him His portion.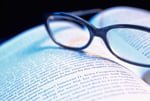 He gives them the sunshine and the rain; He causes vegetation to flourish; He gives health and ability to acquire means. Every blessing comes from His bountiful hand, and He desires men and women to show their gratitude by returning Him a portion in tithes and offerings—in thank offerings, in freewill offerings, in trespass offerings. They are to devote their means to His service, that His vineyard may not remain a barren waste. They are to study what the Lord would do were He in their place. . . .They are to take all difficult matters to Him in prayer. They are to reveal an unselfish interest in the building up of His work in all parts of the world."—Ellen G. White, Prophets and Kings, pp. 707, 708.
Discussion Questions:
Dwell more on the Bible and marriage. Because marriage itself is so sacred, something created by God Himself, it comes with some very strict guidelines about what is biblically permitted to dissolve it. After all, how sacred, how important would marriage be were it easily ended? If you can get out of it for the most trivial of reasons, then marriage itself would be trivial. How do the strict rules against ending a marriage prove just how special it is?
As a class, carefully go over Malachi 2:17. What do we, as Seventh-day Adventists with our understanding of the pre-Advent judgment, have to say to those who might be uttering the same sentiments expressed in this verse?
Malachi 4 talks about the ultimate destruction of the lost. Nothing remains. How does this teaching contrast with the idea of an eternally burning hell-fire? Why is the contrast between these two views a good example of the ways in which false doctrine can lead to a false understanding about the character of God?
In his classic work "The Grand Inquisitor," Russian writer Dostoevsky depicted the institution of the church in his time as having things so well under control that it did not need Christ anymore. Are we facing that same danger today? If so, how so? How might this danger be more subtle than we realize?
Amen!

(

0

)

Print/PDF/Email