"A revival and a reformation must take place under the ministration of the Holy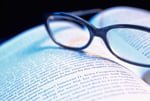 Spirit. Revival and reformation are two different things. Revival signifies a renewal of spiritual life, a quickening of the powers of mind and heart, a resurrection from spiritual death. Reformation signifies a reorganization, a change in ideas and theories, habits and practices. Reformation will not bring forth the good fruit of righteousness unless it is connected with the revival of the Spirit. Revival and reformation are to do their appointed work, and in doing this work they must blend."-Ellen G. White, The Advent Review and Sabbath Herald, Feb. 25, 1902.
"Whatever may be their profession, it is only those who are world servers at heart that act from policy rather than principle in religious things. We should choose the right because it is right, and leave consequences with God. To men of principle, faith, and daring, the world is indebted for its great reforms. By such men the work of reform for this time must be carried forward."-Ellen G. White, The Great Controversy, p. 460.
Discussion Questions:
In the call for revival and reformation, what must come first, revival or reformation, and why?
Why are revival and reformation things of the heart more than anything else? Why must they start individually, with each of us making a conscious choice to renew our walk with the Lord, to draw closer to Him, and to seek more earnestly than ever to do His will? What is the danger of waiting for the person next to you in the pew to do this, or waiting for the pastor to initiate this? Why must you, yourself, now, make the choice to surrender even more fully to the Lord so that He will work in you?
Nothing could kill the call to revival and reformation more than a harsh and judgmental spirit toward those who don't seem to live up to the standards that we think they should. How can we learn to avoid that dangerous pitfall while at the same time standing for the truths that have been entrusted to us?
Amen!

(

11

)

Print/PDF/Email