"A revival and a reformation must take place under the ministration of the Holy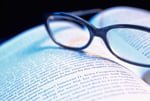 Spirit. Revival and reformation are two different things. Revival signifies a renewal of spiritual life, a quickening of the powers of mind and heart, a resurrection from the spiritual death. Reformation signifies a reorganization, a change in ideas and theories, habits and practices. Reformation will not bring forth the good fruit of righteousness unless it is connected with the revival of the Spirit. Revival and reformation are to do their appointed work, and in doing this work they must blend."-Ellen G. White,The Advent Review and Sabbath Herald, Feb. 25, 1902.
"The counsel of the True Witness is full of encouragement and comfort. The churches may yet obtain the gold of truth, faith, and love, and be rich in heavenly treasure. 'Buy of me gold that thou mayest be rich, and white raiment that thou mayest be clothed, and that the shame of thy nakedness do not appear.' The white raiment is the righteousness of Christ that may be wrought into the character. Purity of heart, purity of motive, will characterize everyone who is washing his robe, and making it white in the blood of the Lamb."-Ellen G. White, The Advent Review and Sabbath Herald, July 24, 1888.
Discussion Questions:
What is so dangerous about being lukewarm? Why can it lead us so easily to spiritual self-deception?
Why do some Christians seem so radiant and others so indifferent? Is it a matter of different personality types, or is there something deeper? If so, what?
Discuss with your class ways in which to avoid becoming spiritually indifferent. How can we keep our spiritual experience vibrant and growing? What are things that we can do as a church body, as a whole, to protect ourselves from becoming "lukewarm"?
Why do you think God would rather have us "cold" than "lukewarm"? Why isn't being lukewarm better than being flat-out cold? Hint: what's more comfortable, being lukewarm or being cold?
Amen!

(

1

)

Print/PDF/Email