"As time went by, Hosea became aware of the fact that his personal fate was a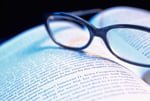 mirror of the divine pathos, that his sorrow echoed the sorrow of God. In this fellow suffering as an act of sympathy with the divine pathos the prophet probably saw the meaning of the marriage which he had contracted at the divine behest. . . .
"Only by living through in his own life what the divine Consort of Israel experienced, was the prophet able to attain sympathy for the divine situation. The marriage was a lesson, an illustration, rather than a symbol or a sacrament."—Abraham J. Heschel, The Prophets (Mass.: Prince Press, 2001), p. 56.
"In symbolic language Hosea set before the ten tribes God's plan of restoring to every penitent soul who would unite with His church on earth, the blessings granted Israel in the days of their loyalty to Him in the Promised Land. Referring to Israel as one to whom He longed to show mercy, the Lord declared, 'I will allure her, and bring her into the wilderness, and speak comfortably unto her. And I will give her her vineyards from thence, and the valley of Achor for a door of hope: and she shall sing there, as in the days of her youth, and as in the day when she came up out of the land of Egypt.'"—Ellen G. White,Prophets and Kings, p. 298.
Discussion Questions:
We tend to think of idolatry as the bowing down to statues. In what ways can idolatry be something that is much more subtle and deceptive than that?
In class, further explore this idea of what it means to know God. If you say that you "know the Lord," what do you mean by that? How is this knowledge of God acquired?
Some ancient theologians argued that God is impassible, that is, He does not experience pain or pleasure due to the actions of other beings, such as humans. What might cause people to argue that position? Why do we, however, reject it?
Dwell more on the fact that our redemption is so costly. What does that tell us about what is our worth to God?
Amen!

(

0

)

Print/PDF/Email