"Christ's followers have been redeemed for service. Our Lord teaches that the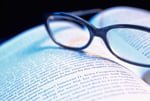 true object of life is ministry. Christ Himself was a worker, and to all His followers He gives the law of service—service to God and to their fellow men. Here Christ has presented to the world a higher conception of life than they had ever known. By living to minister for others, man is brought into connection with Christ. The law of service becomes the connecting link which binds us to God and to our fellow men."-Ellen G, White, Christ's Object Lessons, p. 326.
Discussion Questions
Some secularists have proposed that the value of life should not be measured by whether the life is human but by its potential to live a pleasant life. They might value a young, healthy chimpanzee more than they do an old, diseased human. For instance, read the following quote from Australian Peter Singer, who argues that, in certain cases, humans shouldn't have any more rights than some animals do: "Far from having concern for all life, or a scale of concern impartially based on the nature of the life in question, those who protest against abortion but dine regularly on the bodies of chickens, pigs and calves show only a biased concern for the lives of members of our species. For on any fair comparison of morally relevant characteristics, like rationality, self-consciousness, awareness, autonomy, pleasure, pain, and so on, the calf, the pig, and the much-derided chicken come out well ahead of the fetus at any stage of pregnancy—while if we make the comparison with a fetus of less than three months old, a fish would show more signs of consciousness."-Peter Singer, Writings on an Ethical Life (New York, N.Y.: The Ecco Press, 2000), p. 156.Singer, of course, is an evolutionist; thus, he believes that there's really no overt qualitative difference between us and the animals. We just have evolved into something different from what they did, that's all.What is radically wrong with this picture? How should we as Christians respond to this kind of thinking?
If you can find it, bring to class the entire text of "Caring for Creation—A Statement on the Environment." (This statement can be found at adventist.org/beliefs/statements/main-stat5.html.) Otherwise, use the sections quoted in this week's Sabbath study. Focus on how it ties in the Genesis Creation to the environment. Dwell more on how a proper view of Creation can protect us from taking an extreme position.
Amen!

(

0

)

Print/PDF/Email