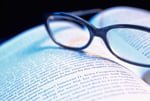 How do grace and judgment work together? Here's how inspiration reveals it.
"While Jesus is pleading for the subjects of His grace, Satan accuses them before God as transgressors. The great deceiver has sought to lead them into skepticism, to cause them to lose confidence in God, to separate themselves from His love, and to break His law. Now he points to the record of their lives, to the defects of character, the unlikeness to Christ, which has dishonored their Redeemer, to all the sins that he has tempted them to commit, and because of these he claims them as his subjects.
"Jesus does not excuse their sins, but shows their penitence and faith, and, claiming for them forgiveness, He lifts His wounded hands before the Father and the holy angels, saying: I know them by name. I have graven them on the palms of my hands."—Ellen G. White, The Great Controversy, p. 484.
Discussion Questions:

  How does the above quote help you understand the role of grace in the judgment? How does Ellen White describe God's faithful people, and why is that important? How clearly do you see yourself described there?  
 Imagine standing before God with everything you have ever done, good and bad, exposed? How well would you fare? Would you be able to stand before God on the basis of your good deeds, even the ones done out of the sincerest and most honest of motives? Do you really think that they would be enough to commend you before your Maker? How does your answer help you understand the need of grace? 
 What's the deadly spiritual trap of thinking that because we're saved by grace, it doesn't matter what we do? How can you protect yourself against falling into that deception?  

 People sometimes warn us about "cheap grace." Yet, there's no such thing. Grace isn't cheap—it's free! What's cheap is when people, in claiming that grace, try to use it as an excuse to sin. What examples of that deception can be seen in the Christian world? Or even in our own church?   
Summary:
God is a God of justice, and justice demands judgment. God is also a God of grace. How crucial that we, as Seventh-day Adventist Christians, proclaiming the three angels' messages, understand both these divine truths and what they reveal to us about our God.
Amen!

(

1

)

Print/PDF/Email