Read the following comments and discuss how they help us to understand better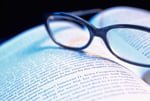 Habakkuk's messages.
"There is an answer to Habakkuk's question. It is an answer, not in terms of thought, but in terms of events. God's answer will happen, but it cannot be spelled out in words. The answer will surely come; 'if it seem[s] slow, wait for it.' True, the interim is hard to bear; the righteous one is horrified by what he sees. To this the great answer is given: 'The righteous shall live by his faith.' It is an answer, again not in terms of thought, but in terms of existence. Prophetic faith is trust in Him, in Whose presence stillness is a form of understanding."—Abraham J. Heschel, The Prophets, p. 143.
"We must cherish and cultivate the faith of which prophets and apostles have testified—the faith that lays hold on the promises of God and waits for deliverance in His appointed time and way. The sure word of prophecy will meet its final fulfillment in the glorious advent of our Lord and Saviour Jesus Christ, as King of kings and Lord of lords. The time of waiting may seem long, the soul may be oppressed by discouraging circumstances, many in whom confidence has been placed may fall by the way; but with the prophet who endeavored to encourage Judah in a time of unparalleled apostasy, let us confidently declare, 'The Lord is in His holy temple: let all the earth keep silence before Him.'"—Ellen G. White, Prophets and Kings, pp. 387, 388.
Discussion Questions:
Summarize Habakkuk's dialogue with God. What was his basic complaint? How did he respond to God's answers?
Could it be that, in God's eyes, honest questions and even doubts are more a acceptable religious attitude than a mere superficial belief? Justify your answer.
Seventh-day Adventists of past generations all believed that Christ would have been back by now, and that they would have seen the ultimate fulfillment of all these wonderful promises. How do we learn to maintain faith as we, another generation, await His return?
Amen!

(

0

)

Print/PDF/Email