"In these first disciples was presented marked diversity. They were to be the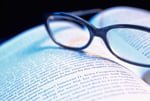 world's teachers, and they represented widely varied types of character. In order successfully to carry forward the work to which they had been called, these men, differing in natural characteristics and in habits of life, needed to come into unity of feeling, thought, and action. This unity it was Christ's object to secure. To this end He sought to bring them into unity with Himself."-Ellen G. White, The Acts of the Apostles, p. 20.
Discussion Questions:
Why is a unified church structure so important for us? What would happen to our mission, to our message, and to our church as a whole if congregations, conferences, unions, or divisions were to go their own way? Imagine the chaos that would ensue.
In class, answer the question: Why am I a Seventh-day Adventist?
However important unity is for the church, are there some things that are even more important? If so, what? For instance, in dealing with those who preached doctrines with which he disagreed, Paul wrote this: "But though we, or an angel from heaven, preach any other gospel unto you than that which we have preached unto you, let him be accursed. As we said before, so say I now again, if any man preach any other gospel unto you than that ye have received, let him be accursed" (Gal. 1:8-9). What happened to unity here, at least with these people?
Dwell more on the issue of how our message and mission are crucial to our whole identity as Seventh-day Adventists. After all, what would our purpose be without our message, which no one else is preaching to the world? At the same time, what other things unite us as Seventh-day Adventists? That is, though we would have nothing were it not for our mission and message, what else do we have that helps to define us, and why are these important, as well?
Why is unity so crucial for any revival and reformation among us?
Amen!

(

16

)

Print/PDF/Email