I had been assigned to a congregation in Cameroon that was facing a huge crisis.
A man had given the church land on which the congregation built a simple church. But the land transfer had not been completed when the man died, and his widow wanted the land back. She took the church to court, and the judge ruled that the church must buy the land for a huge sum of money or vacate the land within two weeks.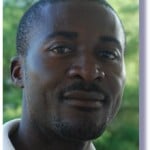 I called the members together to pray. But some were angry, and others felt the situation was hopeless. Those who were willing prayed day and night that God would intervene.
On the Sabbath before we had to vacate the property, I preached on Joshua and his "impossible" situation at Jericho. I challenged the members to believe that God would deliver us just as He had delivered the children of Israel at Jericho.
After the service I invited those who were willing to go with me to visit the woman, who was not an Adventist. Several members refused, saying it would do no good. I sensed that it was these members' lack of love that had driven this woman to take back the church land.
Those who remained prayed with me that God would cleanse our hearts from animosity and prepare the way. Then we walked to the woman's home. We arrived at her home singing, and the woman sat listening quietly. I told her that we had come to apologize to her and to ask her forgiveness for treating her unkindly. I recounted her husband's reason for giving the land to the church, and then I prayed that God would bless her.
Silence fell on the group. Then the woman said, "Last week I dreamed that you would come today. Now go; you'll hear from me later." The church members greeted her warmly before we left.
The next day I was called to visit the woman's home. "I have decided to give the church half the land my husband originally gave you," she said. "But you must build the school you have planned on the land I am giving you."
That afternoon we had a prayer and praise meeting in the church. Many confessed their unbelief and the unkindness they had felt toward the women. And everyone praised God for saving the church. The members' attitudes have changed, and they often visit this woman and invite her family to the church.
Today an Adventist school serves the community, and the members have learned critical lessons in love, forgiveness, and faith.
---
Yves Mbende is chaplain of Adventist University of Cosendai in Cameroon, West Africa.
---
Produced by the General Conference Office of Adventist Mission.
Find more stories like this at AdventistMission.org
email: info@adventistmission.org
Amen!

(

0

)

Print/PDF/Email