The foreign evangelist wasn't sure what to expect as the evangelistic meetings among the Romani (Gypsy) people of Bulgaria neared.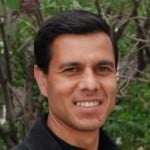 The leaders couldn't locate a suitable hall to rent. But the Romani Adventist community would let nothing stand in their way. They built a platform on a dead-end street and put benches in the street.
On opening night, crowds packed the street around the homemade platform. People filled the yards, balconies of homes, even nearby rooftops to hear the message of salvation in Jesus. The crowd was estimated at 5,000 people and didn't diminish during the five weeks of meetings. Hundreds were baptized. One of these new members was Ivan.
Ivan was 21, and his decision for Christ was based more on emotion than on an acceptance of a new lifestyle centered on Christ. Adventure called, and Ivan drifted away from Christ.
When Ivan realized that his life was headed in the wrong direction, he prayed. But nothing happened. He returned to church-at least on some Sabbaths-but still nothing changed. One day he cried out to God, "Lord, do You hear me? Are You still interested in me?"
That night he dreamed that the Lord spoke to him. "Find your baptismal certificate in the drawer. Read the Bible text written there."
The next morning Ivan found the baptismal certificate exactly where he had seen it in his dream. He noticed a Bible text that the pastor had written on it. Ivan grabbed his Bible and looked up the text, Isaiah 43:2. "Fear not, for I have redeemed you; I have summoned you by name; you are mine. When you pass through the waters, I will be with you; and when you pass through the rivers, they will not sweep over you. When you walk through the fire, you will not be burned; the flames will not set you ablaze" (NIV).
Ivan reread the words again, amazed that God had known several years earlier that he needed this very text at this time in his life. God knew him; God cared. Ivan rededicated his life to God. He spends time every day in prayer and Bible study to keep him from falling into the lake of indifference again.
Ivan praises God for sending evangelists to teach the Romani people about God. Recently a Thirteenth Sabbath Offering helped build a church for a Romani community in northwestern Bulgaria. Thank you for sharing God's love through your mission offerings.
Ivan Kirilov is part of a rapidly growing Romani Adventist community of more than 1,000 members in Kyustendil, Bulgaria.
Amen!

(

0

)

Print/PDF/Email