I'm a young single young adult, and I live with my parents.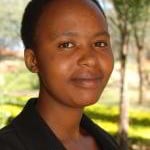 Recently some Adventists held meetings in my neighborhood in Nairobi, Kenya. I heard some young people talking about the meetings. They said that I could hear some good preaching and see movies about Jesus. I decided to go.
The pastor's message touched my heart. I decided to go again the next day, and again I was blessed. I wanted to talk to the pastor who had spoken, but he and a group of others were on their way to a meeting with the youth. So I went with them. What a blessing I received!
I told my parents that I was attending the Adventist meetings, and they weren't happy about it. They told me that I shouldn't have gone there. I explained that I felt God's presence there and had to listen to the message so I could decide for myself the way to salvation.
The next day I told the pastor that my parents weren't happy that I was attending the meetings; he prayed for me. I continued attending the meetings. I decided to stay with an Adventist family for a few days so that I could learn more about what Adventists believe.
Then one night I saw my parents attending the meeting. I greeted them, and they seemed happy to see me. I told them that I wanted to join the Adventist Church because I had been studying the Bible and realized that these Christians taught the truth. They agreed, and I returned home with them. Not only did they allow me to continue attending the meetings, but they attended with me.
I thank God that I am now a believer. Praise God that my parents allowed me to go to the meetings. I have been baptized, and my precious parents are preparing for baptism. I know that it was the prayers I prayed as well as those who prayed with me that touched my parents' hearts.
I thank God for the people who sacrifice their time and give their offerings so that others, such as my parents and me, can know the truth. I urge young people to keep on praying, for He will do something powerful in their lives.
Brenda Mwende shares her faith in central Kenya.
---
Produced by the General Conference Office of Adventist Mission.
Find more stories like this at AdventistMission.org
email: info@adventistmission.org
Amen!

(

0

)

Print/PDF/Email