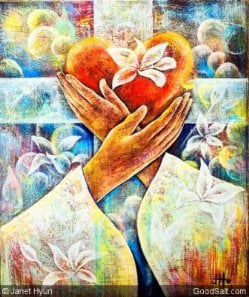 Books have been written, and are still being written, with the sole purpose of showing that Jesus, when here in the flesh, was pointing people away from the seventh-day Sabbath, either toward Sunday worship or (more commonly today) toward the idea that the seventh day has been superceded and replaced with a more generic and general "rest" in Christ.1
Neither option, though, seems to be found in any of the Gospel accounts of Jesus and the Sabbath. Besides the obvious reason for such books (a need to justify the rejection of the seventh-day Sabbath by the vast majority of the Christian world for the past seventeenth and eighteenth centuries), they argue Christ's healing on the Sabbath heralds the death knell of that commandment.
What about these arguments? A careful look at what Jesus did on Sabbath shows the opposite of what these theologians are trying to milk out of the incidents themselves.
Carefully read Matthew 12:1–13, focusing specifically on the Sabbath healing. As you read it, ask yourself, What is the context of the healing, why would Jesus have done it specifically on that day, and what is the major point that He is clearly making?  
---
---
Perhaps the key verse, the one that explains it all, is verse 7. This is what the issue was all about: it was about people, about mercy and kindness and loving others. Properly kept, the Sabbath allows us more opportunity to show kindness and mercy to those in need than would other days of the week when we are forced to earn a living. The problem was that the Sabbath day had become burdened with a host of man-made rules and regulations that soon became an end in themselves rather than the means to an end—and that end is love to God and to other people. Love, the Bible says, is the fulfilling of the law, and anything that turns the law into that which negates love, or that works against love, is something that must be discarded. The Sabbath had become law without love, which is harsh legalism. This is what Jesus was fighting against by His Sabbath healing.
The hardness of the religious establishment could be seen in the healing of the man blind from birth (John 9). Look carefully at verse 16. Talk about law without love!
In the end, if Jesus were using His Sabbath healing to start pointing people away from the literal seventh-day Sabbath, it sure was a strange way to do it.
Ask yourself, What are other ways one can manifest the law without love? Might you be guilty of doing the same thing?
Amen!

(

0

)

Print/PDF/Email