Did Jesus Preach a Social Gospel?
Seventh-day Adventists often prefer to think of the gospel in terms of the second coming, the investigative judgement, the mark of the beast, or the nature of Christ, rather than social responsibility. However, reading through Matthew and the other Gospels recently, I find that Jesus was just as concerned about how we treat one another now as he was about what the future holds for us.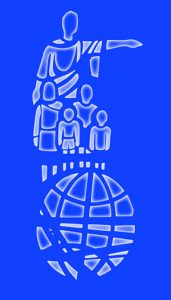 In fact, Hugh Mackay, a well-known Australian religious commentator went so far as to say in a recent conference; "Jesus never told anyone what to believe in. He only spoke about how to treat each other." I disagree with his assertion, but it is a challenging statement and we need to think about it before summarily dismissing it.
Significantly, and this is where I disagree with Hugh Mackay, Jesus integrated into his teaching the notion that who you believe in, should drive how you relate to one another. Jesus emphasizes that love for God is one of the great principles, along with our love for one another. He reiterates the idea when he says that our love for each other will show that we are his disciples. And the judgement scene equates looking after the poor and needy with honoring Jesus.
Essentially our love for God should drive and motivate our love for one another. Jesus taught us about the Father by living with us, helping people to have a healthier happy life now. He combined the idea that "I and my Father are one" with healing the sick, and caring for those who were marginalized in society.
One of the enigmas of the modern world is that in spite of the insistence that we are a post-religious society, to a large part the secular world hangs on to a Christian view of ethics. While the secular world debates some of the moral issues related to marriage and sexuality, there is still a sense that we should treat one another well. We should help those who are needy and poor, look after the sick and encourage and protect the weak – the direct antithesis of the mechanistic notion of the survival of the fittest. After all, looking after the poor and sick and needy weakens the evolutionary process, prolonging the life of those who are weak.
Such an approach seldom finds favor among humanists and evolutionary theorists. Maybe they are still holding on to the vestiges of Christian ethics in spite of their assertion that the universe is mechanistic. Atheists of course would argue that altruistic behavior benefits society as a whole. That is debatable but for Christians, Jesus set the perspective when he said:
 "'You shall love the Lord your God with all your heart, with all your soul, and with all your mind.' This is the first and great commandment. And the second is like it: 'You shall love your neighbor as yourself.' On these two commandments hang all the Law and the Prophets." Matt 22: 37-40  
John's version of it is:
"A new commandment I give to you, that you love one another; as I have loved you, that you also love one another. By this all will know that you are My disciples, if you have love for one another." John 13: 34, 35  
And Matthew's depiction of the deep issues at the judgement are eloquently explained in the parable of the sheep and the goats
Then the King will say to those on His right hand, 'Come, you blessed of My Father, inherit the kingdom prepared for you from the foundation of the world: for I was hungry and you gave Me food; I was thirsty and you gave Me drink; I was a stranger and you took Me in;  I was naked and you clothed Me; I was sick and you visited Me; I was in prison and you came to Me.' Matt 25: 34-36
We cannot get away from the fact that the way we treat one another and our interaction with our society is important in the teachings of Jesus. It is perhaps not surprising that in the only picture of the judgement that we have, we are judged not on our understanding of doctrine, or our observance of Sabbath, or our strictness of lifestyle, but on our social responsibility.
James stated this principle so well in James 1: 27.
"Pure and undefiled religion before God and the Father is this: to visit orphans and widows in their trouble, and to keep oneself unspotted from the world." James 1: 27.
Amen!

(

26

)

Print/PDF/Email