How does the apostle Paul describe true repentance? 2 Cor. 7:9-11.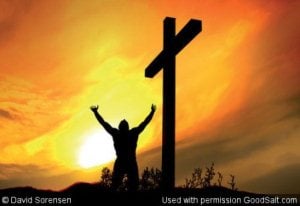 Repentance is a God-initiated sorrow for sin. It also includes a decision to forsake whatever specific sins that the Holy Spirit brings to mind (Ezek. 14:6, Zech. 1:4). Genuine repentance does not lead Christians into a state of deep depression because of their sinful natures or deeds. "Godly sorrow produces repentance leading to salvation" (2 Cor. 7:10, NKJV). It leads us, instead, to focus on Jesus' righteousness, not our sinfulness. It produces a "diligence" in "looking unto Jesus, the author and finisher of our faith" (2 Cor. 7:11, Heb. 12:2).
Throughout the New Testament, the enormity of our sin is never greater than the enormity of His grace. For "where sin abounded, grace abounded much more" (Rom. 5:20, NKJV). This was certainly true in the apostle Paul's experience.
Read 1 Timothy 1:14-17 and Acts 26:10-16. What do these passages tell you about Paul's sinfulness, and Jesus' righteousness?
When the apostle Paul realized that he was persecuting the Lord of glory, he was driven to his knees in genuine repentance and confession. Throughout his entire life he never tired of telling the story of his own sinfulness and God's grace. His repentance did not leave him in a state of depression; instead, it drove him into the arms of an all loving and forgiving Savior. The confession of his sin did not leave him feeling guiltier than before. His focus was not on how unrighteous he was but on how righteous Jesus was.
Have you ever felt that you were the "chief" of sinners? Or, if not the chief, still too sinful to be saved? How can you learn to rest in the assurance that Christ's righteousness is enough to save you?
Amen!

(

27

)

Print/PDF/Email