What do the following texts reveal about Christ's ministry as High Priest? Heb. 2:17-8; 3:6; 4:14-15; 7:24–28; 8:1–3.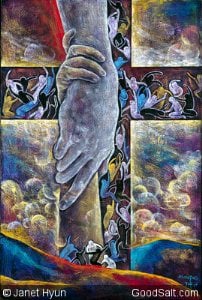 Jesus is the "great High Priest" (Heb. 4:14, NKJV). He is superior to all high priests and rulers of earth. The Bible assigns a number of qualities to Jesus as great High Priest:
Merciful and faithful. The two characteristics of merciful and faithful (Heb. 2:17) fit Christ's role as mediator, for He bestows His gifts on us ("merciful") and is loyal to His Father and to us ("faithful").
With us. Jesus can sympathize with us (Heb. 2:18; 5:2, 7). Because He has lived as a human, we can trust that He is a compassionate and perfect Helper. Yet, He is not in the same situation as we are, because He is "without sin" (Heb. 4:15).
Over us. Jesus as High Priest is not in the community of believers, as Moses was; He is over us, like a son presides over the house of his father (Heb. 3:6). Christ enjoys full authority among the saints.
As we are. Jesus' divine origin did not give Him any exclusive rights. He was tempted just as we are (Heb. 4:15). The selected temptations in the Judean desert show that He was tempted in the physical, mental, and spiritual dimension (Matt. 4:1–11).
For us. Christ appears in the heavenly sanctuary in the presence of God "for us" (Heb. 9:24), and He is making intercession for us (Heb. 7:25). Thank God that we have a divine Representative to appear in the judgment in our place.
Jesus is in heaven "for us." What does that mean? How can you draw some assurance and security from this wonderful truth?
Amen!

(

20

)

Print/PDF/Email