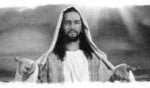 Read for This Week's Study: Matt. 11:10; Mark 1:2; Gen. 2:3; Job 42:5, 6; Luke 5:1–11; Luke 4:31–36; Isa. 6:1–3; Rev. 4:8, 9.
Memory Text:
"Exalt the Lord our God, and worship at his holy hill; for the Lord our God is holy" (Psalm 99:9).
Key Thought: Scripture gives much attention to God's holiness. What does this holiness tell us about what God is like and what it means to the plan of salvation?
One of the foundational assumptions of all biblical writers is that the God of heaven exists. None ever express [...]