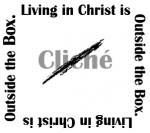 Proverbs is familiar territory for most of us, particularly if we grew up in the days of learning doctrinal texts and Sabbath School memory verses. I can still remember many of them:
Prov 1: 7 The fear of the Lord is the beginning of knowledge: but fools despise wisdom and instruction.
Prov 3: 5, 6  Trust in the Lord with all thine heart; and lean not unto thine own understanding. In all thy ways acknowledge him, and he shall direct thy paths.
Prov 3: […]