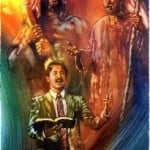 "For thus saith the Lord that created the heavens; God himself that
formed the earth and made it; he hath established it, he created it not in vain, he formed it to be inhabited: I am the Lord; and there is none else" (Isa. 45:18).
Isaiah 45:18 emphasizes God's intention to prepare a place for humans to live; thus, the fitness of the earth for life is not an accident.
Consider some of the features of the earth that [...]