---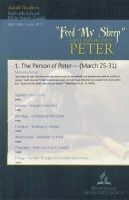 Sabbath School Lesson Notes is a simple but nicely formatted Word file (.docx format) with the entire quarters weekly and daily lesson titles, memory verses and space to fill out notes for your personal study of the lesson. At the end of the week it can be printed out and taken to class to either … [Click to read more …]
(For Teacher Aids for previous lessons, see the
Teacher Aids Category page
.)
---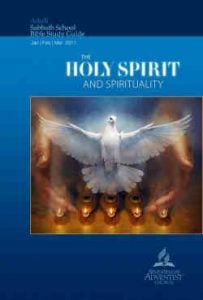 You may download the full lesson quarterly on Amazon in Kindle format (Canadian Link, UK Link) (If you don't have a Kindle, download the reader for the PC, or the FREE app for mobile devices.) And you can also download the Kindle version of the companion book for the lesson by Ron E. M. Clouzet, Getting to Know the Holy Spirit (Bible Bookshelf Series). (Canadian link,UK link) You can order the paperlesson in various formats from the AdventistBookCenter.com.
Large Print and Teachers' editions are available only at your local Adventist Book Center or at AdventistBookCenter.com in paper format (shipping charges apply). You can also download PDF files for each week's lesson at the Adult Bible Study Guide site, including the regular Adult Lessons,  Easy English, Teachers' editions. Spanish lessons are under "Other Languages."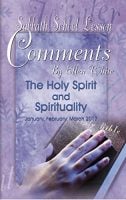 More Resources for Studying the Holy Spirit and Spirituality
Ellen White Notes 2017a, Pacific Press version. (Amazon Canada link | Amazon Great Britain link.
Sabbath School Lesson Comments by Ellen White (Amazon US link) edited by J. L. MalmedeVanAllen. Amazon Canada Link | Amazon Great Britain Link
---
Discussion and Teachers' Helps
Amen!

(

177

)