1: God Created – Singing with Inspiration
Welcome to our third quarter's Lesson studies.
The topic of God Created . . .  blesses us with a myriad of hymns:
Hymn 2, "All Creatures of Our God and King,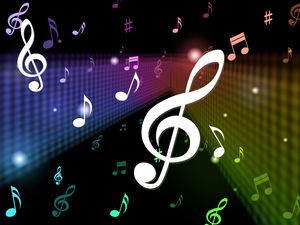 Hymn 93, "All Things Bright and Beautiful",
Hymn 98, "Can You Count the Stars",
Hymn 565, "For the Beauty of the Earth",
Hymn 96, "The Spacious Firmament",
Hymn 640, "For Beauty of Meadows",
Hymn 92, "This Is My Father's World",
Hymn 111, "It Took a Miracle", and ending with 
Hymn 381, "Holy Sabbath, Day of Rest".
May the Lord bless you and keep you,
May the Lord make His face to shine upon you,
And give you peace.
</blockquote>2 Timothy 2:15 KJV – "Study to shew thyself approved unto God, a workman that needeth not to be ashamed, rightly dividing the word of truth."<blockquote>
Amen!

(

5

)