10: Satans's Final Deceptions – Singing with Inspiration
"Three Cosmic Messages" encourages us to 
Watch, Ye Saints – Hymn 598 as we near the end of this old world's history to witness the Second Coming of our Lord, and Saviour, Jesus Christ. This is a wonderful hymn to give courage, dear people, and is our theme for this quarter.,We will note at times throughout the quarter that
"Tis Almost Time For The Lord To Come – Hymn 212 and we should be proclaiming the message that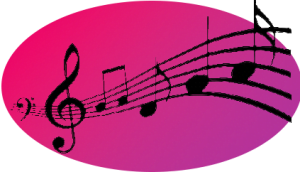 Jesus Is Coming Again – Hymn 213.
 Our Memory Text states 
This Is The Three-Fold Truth – Hymn 203. As we "immerse ourselves in the Word of God" (Sunday) may we all clearly sing A
ll To Jesus I Surrender – Hymn 309.
 Babylon may be the worship of the sun, but our choice is immeasurable in being able to sing 
O Worship The King – Hymn 83 of this universe, and 
Hymn 6 – O Worship The Lord (Tuesday).
 Hymn 602 – O Brother, Be Faithful is encouraged on Wednesday where we can then sing 
Lord, I Have Made Thy Word My Choice – Hymn 273. Making God's Word our choice then instructs us to worship the 
Lord of Creation – Hymn 320, and then 
Don't Forget The Sabbath – Hymn 388 all because we sang 
Hymn 602 – O Brother, Be Faithful (Wednesday). On leaving the Bible study we will then sing 
Hymn 667 – Lord, Bless Thy Word To Every Heart.
Our obedience to God's Word follows on Thursday teaching us to 
Trust And Obey – Hymn 590.
So, dear people, be encouraged to go forward and
"Lift up the trumpet and loud let it ring, Jesus IS coming again" – Hymn 213.
To learn unknown hymns, you will find the accompaniment music for each one at: https://sdahymnals.com/Hymnal/
Another great resource is for when there is a hymn you wish to sing but can't find it in your hymnal. Go to https://www.sdahymnal.org/Search and in the search bar type a special word in that is in the hymn. I am sure you will be amazed at the help you will be given.
 2 Timothy 2:15 KJV – "Study to shew thyself approved unto God, a workman that needeth not to be ashamed, rightly dividing the word of truth."
Amen!

(

2

)