10: The New Covenant – Singing with Inspiration
This quarter "The Week at a Glance" shows God's covenant is spoken of mostly. God has made his promises (covenant) with many people in the Bible and continues to give us promises for today, hence for a theme hymn I find that I wish to keep standing on the Promises that God has given to us all –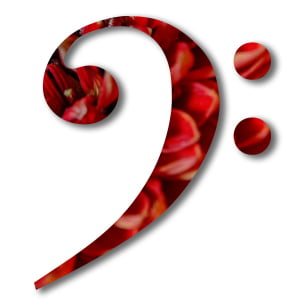 Hymn 518 – Standing on the Promises as 
My Hope Is Built on Nothing Less – Hymn 522.
The covenant of grace God has with humanity is sung in 
Hymn 657 – O God From Whom Mankind.
The new heart that each person wishes to receive is asked and given in 
Hymn 323 – O for a Heart to Praise My God! As we see in Monday's study time.
On Tuesday, the study concludes with the Gentiles being "brought near in the blood of Christ". There truly is 
Power in the Blood – Hymn 294
Wednesday commences with forgiveness as in 
Hymn 299 – Forgive Our Sins As We Forgive, followed by surrendering all – 
Hymn 309 – I Surrender All. In Hebrew 4:2 we read that the people failed to grasp the covenant in faith. Please sing 
Hymn 517 – My Faith Looks Up to Thee, or 
Hymn 533 – O for a Faith and 
Hymn 523 – My Faith Has Found a Resting Place. It is then that we can encourage others 
O Brother, Be Faithful – Hymn 602. We rely on "our High Priest in the heavenly sanctuary ministering on our behalf (Hebrews 7:25)" as in 
Hymn 179 – The Wonders of Redeeming Love. This last hymn continues on into Thursday's study where we see salvation clearly in Jesus: 
Hymn 646 – To the Name That Brings Salvation and 
Hymn 339 – God Is My Strong Salvation. Once again we find there is 
Power in the Blood – Hymn 294.
What a wonderful Redeemer we have: 
Hymn 343 – I Will Sing of My Redeemer (Friday).
To learn unknown hymns, you will find the accompaniment music for each one at: https://sdahymnals.com/Hymnal/
Another great resource is for when there is a hymn you wish to sing, but can't find it in your hymnal. Go to https://www.sdahymnal.org and in the search bar type a special word in that is in the hymn. I am sure you will be amazed at the help you will be given.
2 Timothy 2:15 KJV – "Study to shew thyself approved unto God, a workman that needeth not to be ashamed, rightly dividing the word of truth."
Amen!

(

4

)