11: Managing in Tough Times – Singing with Inspiration
"MANAGING FOR THE MASTER Till He Comes" will show us that 
God Is Working His Purpose Out – Hymn 225 in all our we do and say. May we be encouraged by this hymn for this quarter and that 
In Our Work And In Our Play – Hymn 591 we will work until Jesus comes. Hence, a choice of theme hymns for this quarter.
"Call upon Me in the day of trouble" is in our memory text, with Sabbath afternoon's introduction encouraging me to then listen to God's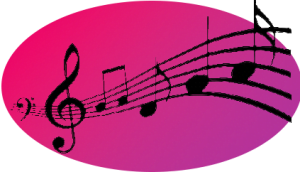 calling: 
Hymn 285 – Jesus Calls Us and 
Hymn 359 – Hark! The Voice Of Jesus Calling. I will then be wanting to 
Seek Ye First The Kingdom – Hymn 224 and teach our children also: 
Hymn 539 – I Will Early Seek The Savior.
Just as Jehoshaphat set himself to seek the Lord and commit to what God said, I will sing 
Come, All Christians, Be Committed – Hymn 634. Jehoshaphat certainly believed the Lord, just as I may do: 
Hymn 486 – I Do Believe and 
Hymn 511 – I Know Whom I Have Believed. He then said to God 
Guide Me, O Thou Great Jehovah – Hymn 538 just as I may ask today, and every day. The war that was waged back then is akin to the daily war we have with our enemy, but it won't be long and I will 
Rejoice, Rejoice Believers – Hymn 599 as Jesus comes to take us all Home to Heaven.
Monday encourages me to "Trust God" no matter what is happening: 
Hymn 279 – Only Trust Him, 
Hymn 510 – If You But Trust In God To Guide You and 
Hymn 590 – Trust And Obey. Oliver Cromwell's story keeps the encouragement theme: I do my best and God will do the rest.
The simplification of my "goods" of this world is written in Counsels on Stewardship, p. 59 as I am bound for Heaven: 
Hymn 472 – Heaven And Homeland and Hymn 436 – The Homeland.
Ellen G White's writings make it clear "there is no halfway commitment to Christ, so
 Come, All Christians, Be Committed – Hymn 634.
Thursday reiterates once again "trust Him: 
Hymn 279 – Only Trust Him.
On Friday, to our gracious God, our tithes and offerings we will bring: 
Come, All Christians, Be Committed – Hymn 634 (verse 2) and 
Hymn 639 – A Diligent And Grateful Heart (verse 2).
Today, and every day, we look forward to Jesus coming again. Oh, what a day that will be 
When We All Get To Heaven – Hymn 633 because 
That Glorious Day Is Coming – Hymn 209.
To learn unknown hymns, you will find the accompaniment music for each one at: https://sdahymnals.com/Hymnal/
Another great resource is for when there is a hymn you wish to sing but can't find it in your hymnal. Go to https://www.sdahymnal.org/Search and in the search bar type a special word in that is in the hymn. I am sure you will be amazed at the help you will be given.
 2 Timothy 2:15 KJV – "Study to shew thyself approved unto God, a workman that needeth not to be ashamed, rightly dividing the word of truth."
Amen!

(

4

)