12: Covenant Faith – Singing with Inspiration
This quarter "The Week at a Glance" shows God's covenant is spoken of mostly. God has made his promises (covenant) with many people in the Bible and continues to give us promises for today, hence for a theme hymn I find that I wish to keep standing on the Promises that God has given to us all –
Hymn 518 – Standing on the Promises as
My Hope Is Built on Nothing Less – Hymn 522.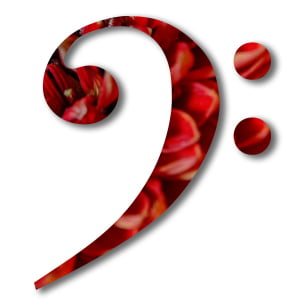 The title of this week's lesson studies shows
My Faith Looks Up to Thee – Hymn 517. By the end of the week's study we are able to state categorically
My Faith Has Found a Resting Place – Hymn 523.
We find on Sunday
Burdens Are Lifted at Calvary – Hymn 476 with our request being
Lead Me to Calvary – Hymn 317. We can then say
I Am Going to Calvary – Hymn 288 and it is there that we can state clearly
In the Cross of Christ I Glory – Hymn 237 because
God Is My Strong Salvation – Hymn 339.
Monday reminds us that we are ransomed and this is found in
Hymn 229 – All Hail the Power of Jesus' Name (verse 2) due to the precious blood shed for us –
Hymn 94 – Nature With Open Volume Stands (verse 2),
Hymn 164 – There Is a Green Hill Far Away (verse 3),
Hymn 177 – Jesus, Your Blood and Righteousness,
Hymn 179 – The Wonders of Redeeming Love,
Hymn 279 – Only Trust Him (verse 2),
Hymn 281 – I Gave My Life for Thee,
Hymn 294 – Power in the Blood,
Hymn 302 – Deeper Yet,
Hymn 334 – Come, Thou Fount of Every Blessing (verse 2),
Hymn 336 – There Is a Fountain, and
Hymn 410 – Thy Broken Body Gracious Lord.
With all these hymns we may finalize our thoughts in
I Do Believe – Hymn 486.
To follow on into Tuesday's study, faith is then manifested in each of us. The first hymn to mind is
Hymn 517 – My Faith Looks Up to Thee. This is followed by
Hymn 523 – My Faith Has Found a Resting Place and
Hymn 533 – O For a Faith. It is then that we find we are
Standing on the Promises – Hymn 518 (Thursday), and
I Am Trusting Thee, Lord Jesus – Hymn 535.
To learn unknown hymns, you will find the accompaniment music for each one at: https://sdahymnals.com/Hymnal/
Another great resource is for when there is a hymn you wish to sing, but can't find it in your hymnal. Go to https://www.sdahymnal.org and in the search bar type a special word in that is in the hymn. I am sure you will be amazed at the help you will be given.
2 Timothy 2:15 KJV – "Study to shew thyself approved unto God, a workman that needeth not to be ashamed, rightly dividing the word of truth."
Amen!

(

5

)