12: The Call to Stand – Singing with Inspiration
 The book of Ephesians does show us "How to Follow Jesus in Trying Times": 
Hymn 623 – I Will Follow Thee, My Saviour so that our actions will always speak louder than our words.
 "The Call To Stand" resounds in several beautiful hymns: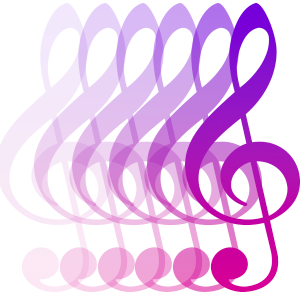 Hymn 518 – Standing On The Promises, 
Hymn 610 – Stand Like The Brave, and 
Hymn 618 – Stand Up! Stand Up for Jesus!
Our Memory Text commands us to "be strong in the Lord" and this is shown in 
Hymn 339 – God Is My Strong Salvation.
Just as Elisha prayed for his servants eyes to be opened, so do we in 
Hymn 326 – Open My Eyes That I May See that 
All My Hope On God Is Founded – Hymn 5 because 
My Hope Is Built On Nothing Less – Hymn 522.
Paul gives a "call to battle" on Sunday so that we may 
Sound The Battle Cry – Hymn 614. As in our previous hymns above, we are then able to "put on the whole armor of God" – Ephesians 6:11.
 Hymn 185 – Jesus Is All The World To Me,…. He is my strength from day to day….(Monday). Paul then goes on to "summarize an important theme of the letter, God's power…" 
Hymn 88 – I Sing The Mighty Power of God.
Tuesday encourages us as 
Soldiers Of Christ Arise – Hymn 616. With our world crumbling around us, on Wednesday Paul encourages us to be like the soldiers and 
Hold Fast Till I Come – 600, and stand firm as per our hymns above.
Our wrestling (Thursday) is sung in 
Hymn 616 – Soldiers of Christ Arise and verse 1 of 
Hymn 599 – Rejoice, Rejoice, Believers.
So, dear people, be encouraged to go forward and
"Lift up the trumpet and loud let it ring, Jesus IS coming again" – Hymn 213.
 To learn unknown hymns, you will find the accompaniment music for each one at: https://sdahymnals.com/Hymnal/
Another great resource is for when there is a hymn you wish to sing but can't find it in your hymnal. Go to https://www.sdahymnal.org/Search and in the search bar type a special word in that is in the hymn. I am sure you will be amazed at the help you will be given.
 2 Timothy 2:15 KJV – "Study to shew thyself approved unto God, a workman that needeth not to be ashamed, rightly dividing the word of truth."
Amen!

(

5

)