13th Sabbath Offering for the West-Central Africa Division
At the beginning of a new quarter, it's time to plan for our 13th Sabbath offering which will go to the West-Central Africa Division. In this post you will find some patterns for making 13th-Sabbath offering boxes for your family or for your whole church.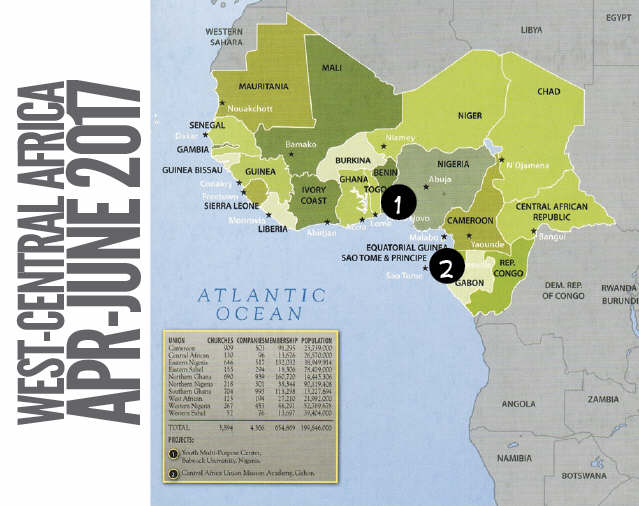 "The Adventist Church is built on mission. Our commission comes from Christ, who told us to "Go into all the world and preach the gospel to all creation" Mark 16:15, NIV. Sharing God's love around the world is like a vehicle. It needs fuel to propel it. Our mission offerings are the fuel that propels almost every aspect of outreach. Without that fuel, our best efforts are hampered. The church is united by its call to support mission. But few of us know exactly what the mission offering does, where it comes from, or where it goes. Our offerings support frontline evangelism in unentered countries as well as in teeming cities. They help build and sustain schools, establish churches, and help produce literature for distribution in hundreds of languages. In short, our mission offerings do everything our tithes can't do. In addition, the Thirteenth Sabbath Offering allows us to give to specific projects that grow the church in tangible ways…" (am.adventistmission.org)
As a ministry, Sabbath School Net is made possible by volunteers whose deepest desire is to see members study, share and grow as they feast daily on the great love story that is the Bible. Not everyone has the same privileges we have, and that is where Adventist Missions comes in.
Regular Mission Offerings vs 13th Sabbath Offerings
Regular mission offerings are usually taken up in Sabbath School classes, and they are listed on your tithe envelopes. These voluntary offerings go into a general fund that supports Seventh-day Adventist mission projects throughout the world. Our support is crucial to keep this work going.
13th-Sabbath offerings go directly to specific projects each quarter. Do you know to which projects this quarter's offerings are going? Has your area of the world ever received a 13th Sabbath offering?
The specific projects to which 13th Sabbath offerings are dedicated are listed on the back of the quarterly. To gain some understanding of what is going on in other areas of the world, you can watch Mission Spotlight . You can choose the appropriate quarter and appropriate video and watch the video for the month at Mission 360 video
Many are happy to give a hearty 'Amen!' to the mission reports that come to us in various ways. But when it comes time for the 13th Sabbath offering, does our giving reflect the desire to support these projects through the quarter? Do we even give it a thought until we hear the announcement on the day that the 13th Sabbath offering will be taken up?
Sadly, some churches do not even announce the 13th Sabbath offering, and the opportunity for this special offering passes by unnoticed. And we end up giving just whatever we have – which is whatever we normally prepare for any given Sabbath.
It's exciting to think of how much more Adventist Mission could do if we just planned to support them. Download and print your copy of the Mission Offering box today and share it with your church members this coming Sabbath.
13th-Sabbath Offering Boxes Downloads
These first 2 images are designed to fit around Pringles or similar containers or on the sides of tissue boxes. The original box designs are also included as requested last quarter.
To print, after you have saved the images to your hard drive, do the following:
In Windows Explorer, right click on the file & select Preview
Click Control P to print
Remove the tick in the box that says "Fit Picture to Frame" and
Print.
It will then print to the maximum size of your paper that your printer will print.
The larger 2 images should wrap nicely around a Pringles (or equivalent) container while the sheet with two images will wrap around the smaller Pringles container or tissue box/equivalent.
If you would like to modify the design or translate, the original Adobe Indesign file is available >>> here
Indesign CC Version – 42.6MB download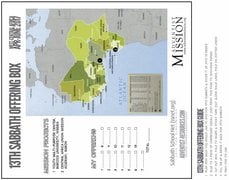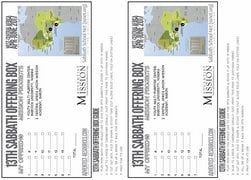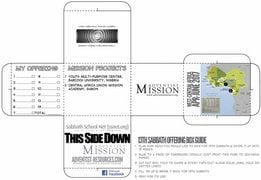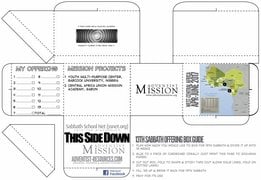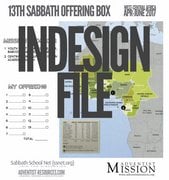 (

4

)