3: The Promised Son – Singing With Inspiration Inbox
The titles of the thirteen Sabbaths of study this quarter give us two hymns to use as the themes:
Hymn 593 – In Times Like These and 
Hymn 177 – Jesus, Your Blood and Righteousness.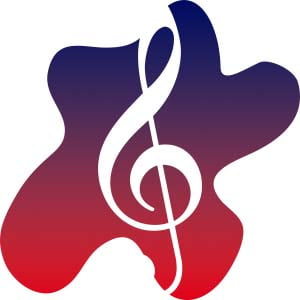 Sunday speaks of the last days in which we live just as we sing in 
Hymn 617 – We Are Living, We Are Dwelling. The lesson then goes on to encourage us of our father's faith in days gone by: 
Hymn 304 – Faith of Our Fathers. The finale of this day's study is 
Lo! He Comes – Hymn 211.
We are thankful that we have the Word of God in our Bibles today to encourage us. Thank you God that you have spoken to us through Jesus: 
Hymn 60 – Blessed Jesus, At Thy Word. God spoke through the prophets of old for the people then, and now: 
Hymn 413 – God Has Spoken By His Prophets showing that His Word is pure: 
Hymn 274 – O Word Of God Incarnate.
Hymn 41 – O Splendor of God's Glory Bright adds to Tuesday's study time as do 
Hymn 234 – Christ is the Worlds Light and 
Hymn 345 – Christ is the World's True Light.
Creation is studied on Wednesday: 
Hymn 320 – Lord of Creation and 
Hymn 72 – Creator of the Stars of Night.
Just as Jesus was "installed, or adopted by God as the promised Ruler, the Son of David" so we are in 
Hymn 468 – A Child of the King.
We are bound for The Promised Land! Hallelujah!! – 
Hymn 620 – On Jordan's Stormy Banks. Come, Lord Jesus, come – very soon.
To learn unknown hymns, you will find the accompaniment music for each one at: https://sdahymnals.com/Hymnal/
Another great resource is for when there is a hymn you wish to sing, but can't find it in your hymnal. Go to https://www.sdahymnal.org and in the search bar type a special word in that is in the hymn. I am sure you will be amazed at the help you will be given.
2 Timothy 2:15 KJV – "Study to shew thyself approved unto God, a workman that needeth not to be ashamed, rightly dividing the word of truth."
Amen!

(

4

)