4: Fear God and Give Glory to Him – Singing with Inspiration
"Three Cosmic Messages" encourages us to 
Watch, Ye Saints – Hymn 598 as we near the end of this old world's history to witness the Second Coming of our Lord, and Saviour, Jesus Christ. This is a wonderful hymn to give courage, dear people, and is our theme for this quarter.
We will be noting at times throughout the quarter that
'Tis Almost Time For The Lord To Come – Hymn 212 and we should be proclaiming the message that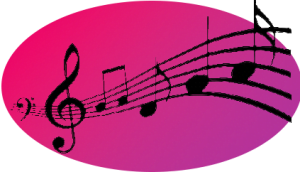 Jesus Is Coming Again – Hymn 213.
 Am I ready for Jesus' soon return? is a question that pops up in Sunday's study time: 
Hymn 212 – 'Tis Almost Time For The Lord To Come, 
Hymn 604 – We Know Not The Hour, and 
Hymn 598 – Watch, Ye Saints. The study goes on to show our "submission to God": 
Hymn 462 – Blessed Assurance.
Monday tells of "Revelation's final appeal" to have faith in Jesus: 
Hymn 517 – My Faith Looks Up To Thee.
"Living a God-Centred Life" (Tuesday) shows we are to honour God: 
Hymn 35 – With Song And Honour and 
Hymn 230 – All Glory, Laud and Honour. We will then follow Philippians 2:5 and sing 
Hymn 273 – Lord, I Have Made Thy Word My Choice.
 We may be "Giving Glory to God" in 
Hymn 230 – All Glory, Laud and honour, 
Hymn 228 – A Hymn of Glory Let Us Sing and 
Hymn 341 – To God Be The Glory. At the end of our Bible study, a simple prayer in 
Hymn 660 – Glory Be To The Father.
Revelation 14:12 encourages us to have "faith in Jesus": 
Hymn 523 – My Faith Has Found A Resting Place, 
Hymn 517 – My Faith Looks Up To Thee and 
Hymn 608 – Faith Is The Victory. The encouragement then continues on Thursday in "Trusting Him": 
Hymn 279 – Only Trust Him, 
Hymn 524 – 'Tis So Sweet To Trust In Jesus, 
Hymn 510 – If You Trust In God To Guide You, and 
Hymn 535 – I Am Trusting Thee, Lord Jesus.
 Friday is the grand finale stating 
Jesus Saves – Hymn 340.
So, dear people, be encouraged to go forward and
"Lift up the trumpet and loud let it ring, Jesus IS coming again" – Hymn 213.
To learn unknown hymns, you will find the accompaniment music for each one at: https://sdahymnals.com/Hymnal/
Another great resource is for when there is a hymn you wish to sing but can't find it in your hymnal. Go to https://www.sdahymnal.org/Search and in the search bar type a special word in that is in the hymn. I am sure you will be amazed at the help you will be given.
 2 Timothy 2:15 KJV – "Study to shew thyself approved unto God, a workman that needeth not to be ashamed, rightly dividing the word of truth."

(

3

)