5: The Good News of the Judgment – Singing with Inspiration
"Three Cosmic Messages" encourages us to 
Watch, Ye Saints – Hymn 598 as we near the end of this old world's history to witness the Second Coming of our Lord, and Saviour, Jesus Christ. This is a wonderful hymn to give courage, dear people, and is our theme for this quarter.
 We will be noting at times throughout the quarter that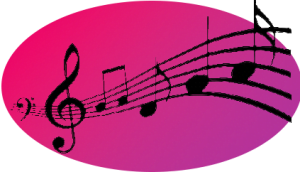 "Tis Almost Time For The Lord To Come – Hymn 212 and we should be proclaiming the message that 
Jesus Is Coming Again – Hymn 213.
 The memory text for this week rings true in 
Hymn 418 – Day Of Judgment, Day Of Wonder and 
Hymn 416 – The Judgment Has Set.
Sunday tells more of the judgment and that "God has done justice and mercy" with His 
Amazing Grace – Hymn  108, because 
God's Free Mercy Streameth – Hymn 110 as we ask 
God Be Merciful To Me – Hymn 297.
 Ah, such mercy is shown on Monday: 
Hymn 521 – Depth Of Mercy allowing every person who chooses the Love of Jesus to see 
Jerusalem, The Golden – Hymn 419 (Tuesday) and our 
Lord, Enthroned In Heavenly Splendour – Hymn 408. This story continues on Wednesday where we all may wish to sing 
A Song Of Heaven And Homeland – Hymn 472. It is there that we have a robe awaiting us: 
Hymn 284 – For You I Am Praying (verse 3).
Revelation 5:1 – 3 remind us that "Jesus Is Worthy": 
Hymn 246 – Worthy, Worthy Is The Lamb.
We find our defence on Friday is our prayers: 
Hymn 658 – Heavenly Father, Hear Our Prayer.
 So, dear people, be encouraged to go forward and
"Lift up the trumpet and loud let it ring, Jesus IS coming again" – Hymn 213.
To learn unknown hymns, you will find the accompaniment music for each one at: https://sdahymnals.com/Hymnal/
Another great resource is for when there is a hymn you wish to sing but can't find it in your hymnal. Go to https://www.sdahymnal.org/Search and in the search bar type a special word in that is in the hymn. I am sure you will be amazed at the help you will be given.
 2 Timothy 2:15 KJV – "Study to shew thyself approved unto God, a workman that needeth not to be ashamed, rightly dividing the word of truth."

(

5

)