7: Worshiping the Creator – Singing with Inspiration
"Three Cosmic Messages" encourages us to 
Watch, Ye Saints – Hymn 598 as we near the end of this old world's history to witness the Second Coming of our Lord, and Saviour, Jesus Christ. This is a wonderful hymn to give courage, dear people, and is our theme for this quarter.
 We will be noting at times throughout the quarter that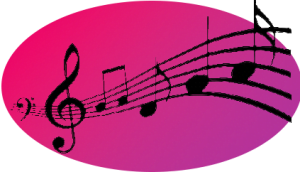 "Tis Almost Time For The Lord To Come – Hymn 212 and we should be proclaiming the message that 
Jesus Is Coming Again – Hymn 213.
The title of this weeks' lesson brings us 
Hymn 83 – O Worship The King and 
Hymn 6 – O Worship The Lord. These hymns will pop up frequently during each day's study time.
Sabbath afternoon concludes with 
Hymn 111 – It Took A Miracle. The miracles of creation continue throughout the week.
 We find Sunday encouraging us to say 
My Hope Is Built On Nothing Less – Hymn 522 even 
In The Hour Of Trial – Hymn 491 like John stated. John found courage from his Heavenly Visitor to say 
How Cheering Is The Christian's Hope – Hymn 440. "The central issue in the book of Revelation is worship" bringing us back to 
Hymn 83 – O Worship The King and 
Hymn 6 – O Worship The Lord, with these latter two hymns being the favourite for Monday.
It is with gratefulness that we see our faith in God is not a lie (Monday): 
Hymn 533 – O For A Faith.
"The great news about our God is that His greatness and power are so vast…" says Tuesday: 
Hymn 86 – How Great Thou Art.
 It is with wonder that we are reminded on Wednesday that "Jesus as Creator ….. is Jesus as Redeemer": 
Hymn 343 – I Will Sing Of My Redeemer, and this is given to us again on Thursday.
Thursday continues with "The first angel's message to worship the Creator came after the cross": 
Hymn 163 – At The Cross showing that there is 
Power In The Blood – Hymn 294.
Our final thought comes on Friday when "The One who created us invites us to surrender our lives in the act of worship": 
Hymn 309 – I Surrender All.
So, dear people, be encouraged to go forward and
"Lift up the trumpet and loud let it ring, Jesus IS coming again" – Hymn 213.
To learn unknown hymns, you will find the accompaniment music for each one at: https://sdahymnals.com/Hymnal/
Another great resource is for when there is a hymn you wish to sing but can't find it in your hymnal. Go to https://www.sdahymnal.org/Search and in the search bar type a special word in that is in the hymn. I am sure you will be amazed at the help you will be given.
 2 Timothy 2:15 KJV – "Study to shew thyself approved unto God, a workman that needeth not to be ashamed, rightly dividing the word of truth."

(

3

)