9: Beware of Covetousness – Singing with Inspiration
"MANAGING FOR THE MASTER Till He Comes" will show us that 
God Is Working His Purpose Out – Hymn 225 in all our we do and say. May we be encouraged by this hymn for this quarter and that I
n Our Work And In Our Play – Hymn 591 we will work until Jesus comes. Hence, a choice of theme hymns for this quarter.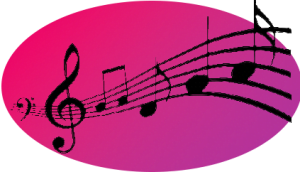 Throughout this week's studies, I find that I am
Chief of Sinners – Hymn 295 and am very grateful for 
Jesus, What a Friend – Hymn 187 who says 
Come, Ye Sinners – Hymn 280.
Sadly, Judas did not listen and sing 
I Surrender All – Hymn 309 (Tuesday).
I learn from the sadness of what happened to Ananias and Sapphira to request 
Come, Holy Spirit – Hymn 269.
Point 1 on Thursday had me singing 
Lord, I Have Made Thy Word My Choice – Hymn 273. My prayer time is in 
Hymn 658 – Heavenly Father, Hear Our Prayer – point 2. Point 3 rings with 
Give Me The Bible – Hymn 272 so that I may ask 
Live Out Thy Life Within Me – Hymn 316 because the Lord has spoken to me: 
Hymn 541 – Lord, Speak To Me.
Today, and every day, we look forward to Jesus coming again. Oh, what a day that will be 
When We All Get To Heaven – Hymn 633 because 
That Glorious Day Is Coming – Hymn 209.
To learn unknown hymns, you will find the accompaniment music for each one at: https://sdahymnals.com/Hymnal/
Another great resource is for when there is a hymn you wish to sing but can't find it in your hymnal. Go to https://www.sdahymnal.org/Search and in the search bar type a special word in that is in the hymn. I am sure you will be amazed at the help you will be given.
 2 Timothy 2:15 KJV – "Study to shew thyself approved unto God, a workman that needeth not to be ashamed, rightly dividing the word of truth."

(

4

)