9: Jesus, the Perfect Sacrifice – Singing With Inspiration
The titles of the thirteen Sabbaths of study this quarter give us two hymns to use as the themes
Hymn 593 – In Times Like These and 
Hymn 177 – Jesus, Your Blood and Righteousness.
On Sabbath afternoon Paul simply called the gospel "the word of the cross" which points us to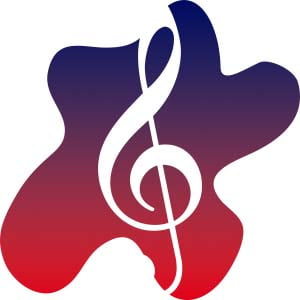 Hymn 159 – The Old Rugged Cross.
Sunday gives us the stark reminder that 
Jesus Paid It All – Hymn 184. God's own sacrifice is complete as in 
Hymn 157 – Go To Dark Gethsemane, showing us
The Wonders of Redeeming Love – Hymn 179 from Jesus. Hallelujah!!! I am 
Redeemed! – Hymn 337/338. Yes, 
By Christ Redeemed – Hymn 402. Jesus paid the perfect sacrifice for all who accept.
The cross (Wednesday) shows the enormous cost for our redemption: 
Hymn 312 – Near the Cross. I am forgiven and will 
Come With Joy – Hymn 400 to my Saviour, because 
Jesus What a Friend of Sinners – Hymn 187, all because 
There Is a Green Hill Far Away – Hymn 164 (verse 3).
Jesus, Your Blood and Righteousness – Hymn 177 is standing and making "an effectual plea in our behalf" (Thursday).
Friday finalises with the fact that Calvary covers all our sins:
Hymn 476 – Burdens Are Lifted At Calvary,
Hymn 317 – Lead Me to Calvary,
Hymn 109 – Marvelous Grace,
Hymn 159 – The Old Rugged Cross, and then 
I Will Sing of Jesus' Love – Hymn 183.
We are bound for The Promised Land! Hallelujah!! – 
Hymn 620 – On Jordan's Stormy Banks. Come, Lord Jesus, come – very soon.
To learn unknown hymns, you will find the accompaniment music for each one at: https://sdahymnals.com/Hymnal/
Another great resource is for when there is a hymn you wish to sing, but can't find it in your hymnal. Go to https://www.sdahymnal.org and in the search bar type a special word in that is in the hymn. I am sure you will be amazed at the help you will be given.
2 Timothy 2:15 KJV – "Study to shew thyself approved unto God, a workman that needeth not to be ashamed, rightly dividing the word of truth."
Amen!

(

2

)