Friday: Further Study: The Cost of Discipleship
Further Study: Ellen G. White, In the Regions Beyond, pp. 219, 220; Berea and Athens, pp. 241, 242; in The Acts of the Apostles.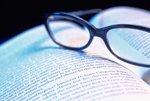 Fire comes down from God out of heaven. The earth is broken up. The weapons concealed in its depths are drawn forth. Devouring flames burst from every yawning chasm. The very rocks are on fire. The day has come that shall burn as an oven. The elements melt with fervent heat, the earth also, and the works that are therein are burned up. Malachi 4:1; 2 Peter 3:10. The earth's surface seems one molten mass-a vast, seething lake of fire. It is the time of the judgment and perdition of ungodly men-the day of the Lord's vengeance, and the year of recompenses for the controversy of Zion. Isaiah 34:8.
The wicked receive their recompense in the earth. Proverbs 11:31. They shall be stubble: and the day that cometh shall burn them up, saith the Lord of hosts. Malachi 4:1. Some are destroyed as in a moment, while others suffer many days. All are punished according to their deeds.-Ellen G. White, The Great Controversy, pp. 672, 673.
Discussion Question:
1.  Dietrich Bonhoeffer, whose Christian faith led to his death, wrote a famous book called The Cost of Discipleship (New York: Collier Books, 1963). Below are some quotes from the book. How do these fit in with what we have studied this week?
The old life is left behind, and completely surrendered. The disciple is dragged out of his relative security into a life of absolute insecurity (that is, in truth, into the absolute security and safety of the fellowship of Jesus).-Pages 62, 63.
If we would follow Jesus we must take certain definite steps. The first step, which follows the call, cuts the disciple off from his previous existence.-Pages 66, 67.
The cross is laid on every Christian. The first Christ-suffering which every man must experience is the call to abandon the attachments of this world. . . . When Christ calls a man, he bids him come and die.-Page 99.
Amen!

(

12

)

Print/PDF/Email