Friday: Further Study: Prayer, Healing, Restoration
Further Study: Read Ellen G. White, Prayer for the Sick, p. 225-233, in The Ministry of Healing;Snares of Satan, p. 518-523, in The Great Controversy.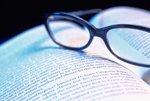 "Christ . . . asks us to become one with Him for the saving of humanity. Freely ye have received, He says,freely give. Matt. 10:8. Sin is the greatest of all evils, and it is ours to pity and help the sinner. There are many who err, and who feel their shame and their folly. They are hungry for words of encouragement. They look upon their mistakes and errors, until they are driven almost to desperation. These souls we are not to neglect. . . .
Speak words of faith and courage that will be as a healing balsam to the bruised and wounded one.-Ellen G. White, The Desire of Ages, p. 504.
Discussion Questions:
Think of a time when you really made a mess of things, hurting yourself, others, and the Lord by your sin. How much did it mean to you to have people who, although not condoning your actions (and who might have generally and rightly been appalled by them), nevertheless sought to encourage and uplift you? What do you remember most about those experiences, and how can those remembrances help you do the same for someone else who has made big mistakes, as well?
Read James 5:16 prayerfully and carefully. What important spiritual lessons are here for us? What does this tell us about the power of prayer and how important it is for our spiritual lives? Though prayer can and should be a very private matter, in class talk about what prayer does for you, how you have seen prayers answered, and how you have learned to trust the Lord when prayers aren't answered as you wish. In the end, what would you say is the most important practical benefit that comes from effectual fervent prayer?
Amen!

(

9

)

Print/PDF/Email