Sabbath Afternoon: Who Is Jesus Christ?
Read for This Week's Study: Luke 4:16-30, Luke 6:5, Eph. 1:3-5, Luke 9:18-27, 2 Pet. 1:16-18.
Memory Text: He said to them, But who do you say that I am? Peter answered and said, The Christ of God (Luke 9:20, NKJV).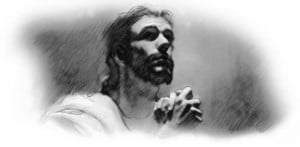 Who is Jesus Christ?
The question is not a philosophical or a sociological gimmick. It gets to the heart of who humans are and, even more important, what eternity will hold for them.
People can admire the works of Jesus, honor His words, extol His patience, advocate His nonviolence, acclaim His decisiveness, praise His selflessness, and stand speechless at the cruel end of His life. Many may even be ready to accept Jesus as a good man who tried to set things right-to infuse fairness where there was injustice, to offer healing where there was sickness, and to bring comfort where there was only misery.
Yes, Jesus could well earn the name of the best teacher, a revolutionary, a leader par excellence, and a psychologist who can probe into the depths of one's soul. He was all these and so much more.
None of these things, however, comes near to answering the all-important question that Jesus Himself raised: Who do you say that I am? (Luke 9:20, NKJV).
It is a question that demands an answer, and on that answer the destiny of humanity hinges.
Study this week's lesson to prepare for Sabbath, April 18.

(

30

)