Many of us believe that the description of the Laodicean Church applies to us.
Because thou sayest, I am rich, and increased with goods, and have need of nothing; and knowest not that thou art wretched, and miserable, and poor, and blind, and naked:      Rev 3:17
If there is a Seventh-day Adventist sin that we are guilty of, it is our arrogant belief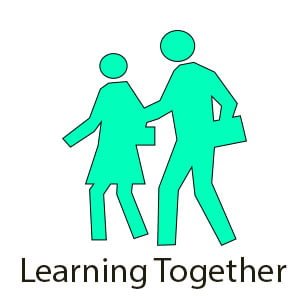 that we are spiritually rich and have need of nothing. Not only do we have the Truth, we also have Ellen White to guide us. How can we know so much truth and yet be called spiritually poor, blind and naked?
We are sometimes poor stewards of the truth. We guard the truth with vigorous argument and enthusiasm, defending our doctrines, particularly our identifying ones like the Sabbath, the Investigative Judgement, and the Second Coming. Yet for all that we remain spiritually poor. Why is that?
Here is a little personal illustration: For the first sixteen years of my professional life I was a science teacher and spent most of my time teaching senior Chemistry and Physics. I had a BSc (Hons) from London University with a double major in Physics and Chemistry so I knew my stuff! The Chemistry I was teaching was heavy: kinetics, equilibrium, thermodynamics, and so on, and required problem-solving skills. I can remember feeling a bit embarrassed at times when solving a problem in front of the class, something would go wrong and the solution would not be as expected. I didn't like that as I wanted to show off my knowledge of Chemistry to my students. So, being a diligent soul, I spent one of my summer vacations going right through the Chemistry textbook and solving every problem. It was hours of work and I had a couple of very thick folders with all the worked solutions in it.
Now, when I was teaching my class, I would have my correct solutions with me and if I had to solve a problem in front of the class, I always showed them the correct solution. It was great for a little while. I was pretty proud of my work and my students thought I was perfect. But then something happened that shattered my dream. My students did badly in their tests. Their answers were wrong and often incomplete and they became discouraged.
I did a bit of soul searching over why my students were not grasping the idea of solving Chemistry problems and eventually it dawned on me. My students were not seeing me make mistakes in my calculations and logic and consequently did not experience my approach to detecting and correcting mistakes. Problem solving is not a question of simply following a path until you get to the right solution; it is about checking your steps as you go through the solution, realizing you have an error and back tracking until you have found the mistake that caused the error.
Once I learned that, I started teaching by solving problems on the blackboard in front of the class, making mistakes, recovering from those mistakes, and modeling problem solving strategies. I learned to teach like a problem solver and not as an encyclopedia of chemical facts.
We sometimes regard our "Stewardship of the Truth",  like my original idea about teaching Chemistry. We think of ourselves as having the truth, and that gives us the responsibility of telling everyone else that we are right, and they are wrong. In fact that is a very egocentric view and supports the Laodicean description of us proclaiming we are rich and not noticing our poor and wretched state.
What does good "stewardship of the Truth" involve? I know that if I was to stop writing now, many of you would quote Rev 3:18 as the solution:
I counsel thee to buy of me gold tried in the fire, that thou mayest be rich; and white raiment, that thou mayest be clothed, and that the shame of thy nakedness do not appear; and anoint thine eyes with eyesalve, that thou mayest see.
The gold tried in the fire is the righteousness of Christ, and if we accept that, our stewardship response is to live the truth. It is not about defending our identifying doctrines more vigorously, it is about living a saved life. We should be living a problem solving life, not just reiterating doctrinal facts. If we believe the Second Coming is unexpected, then we should live a life that it ready for the unexpected. If we believe the Sabbath is something special, then we should live the Sabbath as something special and not as a law to keep or a reflection of what other churches do on Sunday.
I could teach a flock of Galahs (Australian parrots) the doctrinal facts and they could probably recite them perfectly, but they would be of little use because that would be all they could do with them. For us the challenge of good stewardship of the truth is to go beyond reciting the truth and even defending it, to living it in a way that is meaningful to others. Jesus puts it like this:
By this shall all men know that ye are my disciples, if ye have love one to another. John 13: 35
This principle was stated by Micah in the Old Testament as well:
"Will the LORD be pleased with thousands of rams, Ten thousand rivers of oil? Shall I give my firstborn for my transgression, The fruit of my body for the sin of my soul? He has shown you, O man, what is good; And what does the LORD require of you But to do justly, To love mercy, And to walk humbly with your God?" ‭‭Micah‬ ‭6:7-8‬ ‭NKJV‬‬
Living the truth is much more difficult, and rewarding, than reciting and defending the truth. For people to believe that Christ is alive, they must see Christ living in our lives today, otherwise all our talk about truth is nothing more than noise.  

(

65

)