We are studying the book of Matthew this quarter. In my Bible, the Gospel of Matthew is twenty-eight pages long and I would like to issue a challenge to our readers to read the Gospel in a week. You could actually read it in a couple of hours on a wet Sabbath afternoon.
We often study a verse here and a verse there in our lesson study and that is fine, but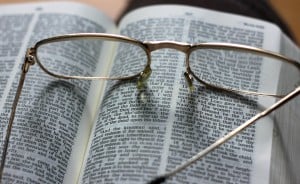 reading the story of Jesus from start to finish in one gospel is a whole new experience. It will help set the scene for this quarter by giving us a great overview of Matthew's account.
I am going to read all of Matthew this week, and I would like to challenge all of our readers to do the same. Let us know that you are accepting the challenge by writing a comment below. And when you have finished reading, maybe you might also write a comment telling what the experience has meant to you.

(

42

)