Included are most related scripture passages and Ellen White quotations.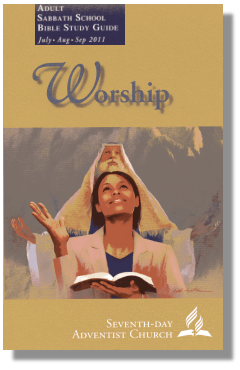 Editorial Office: 12501 Old Columbia Pike, Silver Spring, MD 20904.
Principal Contributors:
Rosalie H. Zinke
Editor:
Clifford R. Goldstein
Associate Editor:
Soraya L. Homayouni
Publication Manager:
Lea Alexander Greve
Editorial Assistant:
Sharon Thomas-Crews
Pacific Press Coordinator:
Paul A. Hey
Art Director and Illustrator:
Lars Justinen
Concept Design:
Dever Design
The Adult Lesson Study Guide is Copyright © 2011 by the Office of the Adult Bible Study Guide, General Conference of Seventh-day Adventist.
Amen!

(

0

)

Print/PDF/Email