Sivan 30,
I am so grieved I can barely write. My younger son asked for his inheritance, and has taken it and left home. I thought he loved me, but he only loved the things I gave him, and apparently wants nothing to do with me personally. My only solace is in my oldest son, who is still by my side and there whenever I need him. At least one of my sons loves me.
Av 29,
It has been two months since my youngest son walked out of my life. Oh how I long to have my son back! My servants have been filling in, doing all the tasks that he used to do, and even my oldest son has pitched in after all of his work but they can't take the place in my heart that only he can fill. It's not the work he did that concerns me. I miss our walks together. I miss our conversations at the dinner table. Now I am so sad I can't even eat. Many nights I find myself skipping dinner and just sitting on the front porch staring out over the hills. Sometimes the children will be playing on the hills, and it reminds me of when my son was young and would play on those hills. He would see me from a distance, when I stepped out onto the porch, and he would know dinner was ready and would come running to the house. Many nights I dream of him running home to me again. While my older son can never fill the void in my heart that my younger son has created, I cherish my time with my older son even more. Now I know how precious those moments are. I am so glad my older son loves me!
Kislev 12,
It's my older son's birthday today. Oh what a joy and comfort he is to me! He is always there for me. I treasure every moment we spend together. I had planned to prepare a goat for his birthday celebration but then I thought better of it. I am sure my son is grieved that his brother is still missing, and would not feel like celebrating while his brother is gone. After all, he can have a goat any time he wants. Besides, I would rather eat soup with both my sons than to have a feast without them. I am sure my older son feels the same way. I sure do love him and am so glad he loves me and has not run away too.
Nissan 1,
I am so excited I can hardly write! Tonight I was standing on my porch staring off into the hills, and at first I thought I was dreaming when I saw my son coming home. Next thing I knew I was running out to meet him. I kept hugging and kissing him making sure it was really him and not just a re-occurring dream I have been having over and over ever since he left. It was really him! He is home! All my dreams have come true! He is home! Tomorrow my older son returns from his business trip. I will have both my sons home! I am going to kill the fatted calf and celebrate having both my sons under the same roof again! I am so happy we will all be together again I won't be able to tell if I am eating streak or eating soup, but what better way to celebrate than having both my sons together under the same roof again!
Nissan 2,
I am heartbroken again! This time it was my oldest son who tore my heart apart. When he got home and saw the celebration he refused to come inside. Then he tells me, 'All these years I've slaved for you and never once refused to do a single thing you told me to. And in all that time you never gave me even one young goat for a feast with my friends. Yet when this son of yours comes back after squandering your money on prostitutes, you celebrate by killing the fattened calf!"
How those words tore my heart apart! All this time I comforted myself with the thought that my older son stayed with me because he loved me as much as I loved him, only to find out he did not love me at all. He was trying to earn something instead. A silly goat! A calf? We could have had either one of those on his last birthday, but I thought the important thing was that we were together. That we loved one another. All these years he served under my house I never cared what we were eating so long as we were together and had each other. Tonight I found out he was not serving me because he loved me like I love him. He was hoping to get some kind of reward out of it instead. I found comfort in my older son when the younger son took his inheritance and left me, showing he only cared about my possessions and not our time together. Well tonight I found out my older son feels the same way towards me. All this time he never cared about our precious moments together. All those years I thought he was serving me because he loved me, when in reality it wasn't about me at all. It was about some silly calf!
It's like my oldest son was never even here. His heart was never with me. It was with all my possessions. he was sleeping right under my roof while his heart was as far away from me as his brother was.
Do any of my children truly love me? Can any of them look past the inheritance and my goats and calves, and love their father who loves them more than anything he owns?
Like
(

38

)
You can view an in-depth discussion of "Jesus, the Master Teacher" in the Hope Sabbath School class led by Pastor Derek Morris. (Adobe Flash Player version.) A Youtube version of this week's lesson at Hope Sabbath School is below. You can download the video, the MP3 audio, and the lesson outline from the HopeTV Sabbath School Site. You might also want to bookmark the HopeSS Youtube channel.

Like
(

1

)
But he, wanting to justify himself, said to Jesus, And who is my neighbor? (Luke 10:29, NKJV).
An expert in the Jewish law, the lawyer must have known the answer to the question. Leviticus 19:18, where the second great commandment is spelled out, defines neighbors as children of your people. (NKJV). Hence, instead of providing an immediate answer to the lawyer's question or getting into a theological dispute with him and those observing the episode, Jesus lifts the lawyer and His audience to a higher plane.
Read Luke 10:30-37. What are the key points to this story, and what do they reveal about how we are to treat others?
Notice that Jesus said that a certain man (vs. 30) fell among thieves. Why did Jesus not identify the man's race or status? Given the whole purpose of the story, why did it matter?
The priest and the Levite saw the wounded man but passed him by. Whatever their reasons for not helping, for us the questions are: what is true religion, and how should it be expressed? Deut. 10:12-13; Mic. 6:8; James 1:27.
Hatred and animosity marked the relationship between Jews and the Samaritans, and by the time of Jesus the enmity between the two had only worsened (Luke 9:51-54, John 4:9). Hence, by making a Samaritan the hero of the story, Jesus brought home His point, in this case to the Jews, even stronger than it otherwise might have been.
Jesus described the Samaritan's ministry in great detail: he took pity, he went to him, bandaged his wounds, poured oil and wine, carried him to an inn, paid an advance for his stay, and promised to care for any balance on his way back. All these parts of the Samaritan's ministry together define the limitlessness of true love. The fact, too, that he did all these to a man who was, possibly, a Jew, reveals that true love knows no frontier.
The priest and the Levite asked themselves the question: What would happen to us if we stopped and helped this man? The Samaritan asked: What would happen to this man if I didn't help him? What is the difference between the two?
Like
(

9

)
[Thought questions for Jesus, the Master Teacher May 26, 2015]
1. "And they were astonished at His teaching, for His word was with authority." Luke 4:32. When did words spoken with authority last get your attention? Why were Jesus' listeners so astonished? Can you and I also experience surprise as we absorb God's Word? Where should that sense of surprise lead us? How does ignoring our Lord result in the following? "As they ceased to recognize the Divine, they ceased to regard the human."
2. Jesus and His ultimate authority. What are some examples of Luke's description of the authority of Jesus? "Jesus confronted everyone" your lesson points out. How could He ignore formal introductions or limit conversation to those already converted? Have you ever sold Christian books or gone door to door to strike up an interest in Bible studies? Can we borrow Jesus' authority? How might the authority of Jesus help us make our relationships with others more uplifting?
3. Luke presents Christ's greatest sermon. Not word for word the same as Matthew's presentation, but thought for thought, as the Sermon on the Mount is intact in Luke? What is the "Christian Imperative" presented by Luke? How can we, in all honesty, think good thoughts or exercise good behavior toward those who show rude, pushy, or know-it-all traits of character? How much should you and I contemplate these essentials of living like a Christian in a rude and troublesome world? Or should we just let things happen?
4. A new family. If you grew up in a biologically intact family, you were probably very much like your mother and your father and any siblings. How is that different from the "family of God"? Is God's "family" known for being alike? or being diverse? Can unity exist in a diverse family gathered in Christian love even with inherited differences? What sort of family bonds will we experience through eternity? As Christians, should we be known for breaking down differences or for protecting ourselves from those who are different from us?
5. Inheriting eternal life. Why did the attorney want to inherit rather than earn eternal life? Do you think that maybe he knew deep in his heart that eternal life is not something you can earn? Do we sometimes face the temptation to assume that wanting eternal life is all that matters? What else is needed? Was the attorney eager to demonstrate his faith? Why?
6. My neighbor? Is that tobacco-smoking, beer-drinking, foul-mouthed old man who lives three blocks down the street really my neighbor? How can that be? Well, what about that filthy man lying by the side of the road, obviously injured? Oh, it's the same man. My neighbor. Here I'll reach for my cell phone and call 911. Then I can forget about him.
Like
(

3

)
Of the four Gospels, only Luke records the parables of the prodigal son and the good Samaritan (Luke 10:25-37). The first one illustrates the vertical dimension of love, the extraordinary love of the Father toward sinners; the second one shows us the horizontal dimension-the kind of love that should characterize human life, refusing to acknowledge any barrier between humans but living instead within Jesus' definition of a neighbor:
that all human beings are children of God, and deserve to be loved and treated equally.
Read Luke 10:25-28 and reflect on the two central questions raised. How is each question related to the main concerns of Christian faith and life?
1. Teacher, what shall I do to inherit eternal life? (vs. 25, NKJV).
Note that the lawyer sought for a way to inherit eternal life. To be saved from sin and to enter into God's kingdom is indeed the noblest of all aspirations one can have, but the lawyer, like so many, had grown up with the false notion that eternal life is something one can earn by good works. Evidently he had no knowledge that the wages of sin is death, but the gift of God is eternal life in Christ Jesus our Lord (Rom. 6:23, NKJV).
2. What is written in the law? What is your reading of it? (vs. 26, NKJV).
During the time of Jesus, it was the custom of prominent Jews, such as this lawyer, to wear a phylactery on the wrist. It was a little leather pouch in which were written some great portions of the Torah, including the one that would answer Jesus' question. Jesus directed the lawyer to what was written in Deuteronomy (Deut. 6:5) and Leviticus (Lev. 19:18)-the very thing that he might have been carrying in his phylactery. He had on his wrist, but not in his heart, the answer to His question. Jesus directed the lawyer to a great truth: eternal life is not a matter of keeping rules but calls for loving God absolutely and unreservedly and likewise all God's creation-the neighbor, to be precise. However, either out of ignorance or out of arrogance, the lawyer pursued the dialogue with another query: Who is my neighbor?
What outward evidence reveals that you have truly been saved by grace? That is, what is it about your life that shows you are justified by faith?
Like
(

21

)
Key Thought : Jesus was given to stand at the head of humanity, that by His example He might teach what it means to minister. His whole life was under a law of service. He served all and ministered to all.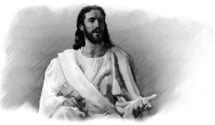 [Lesson plan for Jesus, the Master Teacher May 25, 2015]
1. Have a volunteer read Luke 6:20-26.
a. Ask class members to share a thought on what the most important point in this text is.
b. Why is it wrong for people to speak ill of us? Aren't we supposed to grow in favor with God and men?
c. Personal Application: How do we do good to those who hate us and bless those who curse us? Share your thoughts.
d. Case Study: One of your relatives states: "Is this saying that if you're rich, you won't go to heaven; but if you are poor, you will get to heaven?" How would you respond to your relative?
2. Have a volunteer read Luke 5:27-32.
a. Ask class members to share a short thought on what the most important point is in this passage.
b. Why did people hate tax collectors so much?
c. Personal Application: How practical is loving others as yourself? Share your thoughts.
d. Case Study: One of your friends states, "What does it mean that Jesus calls the sinner, not the righteous, to repentance? Doesn't God forgive the good people, the pillars of society, as well as the poor?" How would you respond to your neighbor?
3. Have a volunteer read Luke 10:25-28.
a. Ask class members to share a short thought on what the main idea of this text is.
b. Why is it an important idea to answer questions people ask by asking what they think first?
c. Personal Application: When people ask you questions, do you tend to give answers before you find out where they are coming from? Share your thoughts..
d. Case Study: One of your neighbors states, "I don't need anyone to teach me. God speaks to me and tells me what to do and not to do." How would you respond to your friend?
4. Have a volunteer read Luke 10:30-37.
a. Ask class members to share a short thought on what the main idea of this text is.
b. Why would the priest and the Levite walk by the wounded man on the other side of the road?
c. Personal Application: How can you create an atmosphere where everyone is loved and feels wanted? Share your thoughts.
d. Case Study: Think of one person who needs to hear a message from this week's lesson. Tell the class what you plan to do this week to share with them.
(Note : "Truth that is not lived, that is not imparted, loses its life-giving power, its healing virtue. Its blessings can be retained only as it is shared." MH p. 149.
Like
(

2

)
Great teachers before and since Jesus have taught about unity and love, but usually it is about love within the parameters of a single group; a family defined by the exclusivity of caste, color, language, tribe, or religion. But Jesus broke down the barriers that divide humans and ushered in a new family, one that made no distinction between the usual things that divide people. Under the banner of agape love-unmerited, nonexclusive, universal, and sacrificial-Christ created a new family.
This family reflects the original, universal, and ideal concept enshrined in the Genesis creation, which attests that every human being is created in the image of God (Gen. 1:26-27) and, therefore, equal before Him.
Read Luke 8:19-21. Without in any way minimizing the ties and obligations that bind parents and children, brother and sisters, within a family, Jesus looked beyond flesh and blood and placed both of them at the altar of God as members of the whole family in heaven and earth (Eph. 3:15, NKJV). The family of Christian discipleship ought to be no less close and binding than the ties of having common parents. To Jesus the true test of family is not blood relationships but doing the will of God.
What do the following texts teach about the walls that Christ tore down in regard to the distinctions that so often divide humans (and often with bad results too)?
The mission and the ministry of Jesus, His forgiving heart and embracing grace, did not exclude anyone but included all who would accept His call. His everlasting love brought Him in touch with the entire spectrum of society.
What are ways that, as a church, we can better follow this crucial principle?
Like
(

18

)
The Sermon on the Mount (Matthew 5-7) is often hailed in literature as the essence of Christianity. Luke provides selections of the sermon in Luke 6:20-49 and elsewhere. Because Luke placed the sermon immediately after the official choosing of the disciples (Luke 6:13), some scholars have called it the Ordination Charge to the Twelve.
As presented in Luke 6:20-49, the sermon begins with four blessings and four woes and outlines other essential characteristics of the Christian way.
Study the following sections of Luke 6:20-49 and ask yourself how closely your life embraces the principles expressed here.
Like
(

25

)
As a physician and scholar, Luke was acquainted with the role of authority. He was familiar with the authority of philosophy in Greek scholarship and education. He knew the authority of the Roman law in civil matters and government function. As Paul's traveling companion he knew the ecclesiastic authority that the apostle commanded with the churches he founded.
Thus, Luke understood that authority is at the core of a person's position, an institution's role, a state's function, and a teacher's relationship to his or her followers. Having rubbed shoulders with all kinds of authority at all levels of power, Luke shared with his readers that there was something matchless about Jesus and His authority. Born in a carpenter's home, brought up for 30 years in the little Galilean town of Nazareth, known for nothing great by worldly standards, Jesus confronted everyone-Roman rulers, Jewish scholars, rabbis, ordinary people, secular and religious powers-with His teaching and ministry. His fellow townspeople marveled at the gracious words which proceeded out of His mouth (Luke 4:22, NKJV). He once brought hope to a widow in Nain by raising her dead son to life (Luke 7:11-17). The entire town went into a shiver of fear, and exclaimed: God has visited His people. (vs. 16, NKJV). The authority of Jesus over life and death electrified not just Nain, but Judea and all the surrounding region (vss. 16-17, NKJV).
Read Luke 8:22-25, Luke 4:31-37, Luke 5:24-26, Luke 7:49, Luke 12:8. What do these texts reveal about the kind of authority that Jesus wielded?
Luke took time to record, not only for his friend Theophilus but also for generations to come, that Jesus, through His ministry, had established the uniqueness of His authority. As God in the flesh, He indeed had authority as no one else ever did.
Lots of people do things in the name of God, which would then of course give their actions a lot of authority. How can we be sure that when we say, God led me to do this, He really did? Discuss answers in class on Sabbath.
Like
(

30

)
Read for This Week's Study: Luke 8:22-25, Luke 4:31-37, Luke 6:20-49, Luke 8:19-21, Luke 10:25-37, Deut. 6:5.
Memory Text: And they were astonished at His teaching, for His word was with authority (Luke 4:32, NKJV).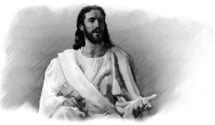 When Christ came to the earth, humanity seemed to be fast reaching its lowest point. The very foundations of society were undermined. Life had become false and artificial. . . . Disgusted with fable and falsehood, seeking to drown thought, men turned to infidelity and materialism. Leaving eternity out of their reckoning, they lived for the present.
"As they ceased to recognize the Divine, they ceased to regard the human. Truth, honor, integrity, confidence, compassion, were departing from the earth. Relentless greed and absorbing ambition gave birth to universal distrust. The idea of duty, of the obligation of strength to weakness, of human dignity and human rights, was cast aside as a dream or a fable. The common people were regarded as beasts of burden or as the tools and the steppingstones for ambition. Wealth and power, ease and self-indulgence, were sought as the highest good. Physical degeneracy, mental stupor, spiritual death, characterized the age.-Ellen G. White, Education, pp. 74,75.
Against such a background we can better understand why Jesus taught the things that He did.
Study this week's lesson to prepare for Sabbath, May 30.
Like
(

24

)
South Korea – Daesung Kim
When I started pastoring the Seoul Central Seventh-day Adventist Church, office buildings surrounded the church and it was very difficult to meet people in the surrounding vicinity. As I was thinking about how to make contact with the people who work nearby, I thought that it could be very practical if we operated a restaurant because most of the people would want to eat lunch.
I was thinking that if we provide very fresh food, friendly food-like a family, the people would like it.
When I first approached the church about starting a vegetarian restaurant, most members were against it because they had already tried to operate a restaurant several times but had failed. I assured them that I wouldn't use the church budget, and that many times Ellen White had said that if we established this kind of restaurant in the middle of the city, it would be very successful. At last the members agreed.
Legally as a church, we were not permitted to own a restaurant because the church is a non-profit organization, so I decided to organize a health association, and invite those working in the surrounding offices to join so that they could eat very fresh vegetarian food in our restaurant. During the next three months I visited office by office in the surrounding buildings, and invited each person to become a member of our health association. I explained that we would provide the freshest vegetarian food and that by becoming a member of the association that could eat this delicious vegetarian food every day, Monday through Friday. The membership fee was the equivalent of US$100 per month. There was a lot of interest and many people signed up.
In addition to personal office visits, the church members and I distributed between 500 and 600 free meal tickets to the surrounding businesses. Each recipient was entitled to one free meal on a certain day at our newly opened vegetarian restaurant. Thinking that perhaps only 300-400 would come, we were happily surprised when nearly 500 guests arrived.
As they were enjoying their free meal, I announced that if they became members of the health association, they could eat this kind of food every day. Many joined.
To operate this kind of restaurant is not easy. It is important to have a good building. The church pastor should have a good relationship with the community. But while starting this restaurant may be difficult, once started, it will be successful.
We also learned that the taste of the food is very important! If the taste is not so good, the guests will not continue coming. A few years after we started, we lost our cook, and her replacement wasn't as skilled. As food quality went down, so did the number of guests. Once we replaced her, food quality improved and again membership in the health association rose.
We found that there are many benefits to the church for hosting a vegetarian restaurant. For example, in Korea, most of the other denominations believe that the Seventh-day Adventist church is heretical-an unwanted sect, and because of this mindset, most were reluctant to visit the restaurant.
But as our vegetarian restaurant became more and more well-known, other Christian church pastors, monks, and priests decided to come too. After getting to know us, these people now have no prejudice for our church, and instead have only praise. Many of our guests have a high status in the community and they enjoy eating lunch here.
By God's grace, our vegetarian restaurant at the Seoul Central church has been successfully operating for more than 12 years now. It is one of 117 centers of influence in South Korea.
Produced by the General Conference Office of Adventist Mission.
Find more mission stories at www.adventistmission.org
Like
(

25

)
Further Study: By the lost sheep Christ represents not only the individual sinner but the one world that has apostatized and has been ruined by sin.-Ellen G. White, Christ's Object Lessons, p. 190.
On the value of one soul: The value of a soul, who can estimate? Would you know its worth, go to Gethsemane, and there watch with Christ through those hours of anguish, when He sweat as it were great drops of blood.
Look upon the Saviour uplifted on the cross. . . . At the foot of the cross, remembering that for one sinner Christ would have laid down His life, you may estimate the value of a soul.–Christ's Object Lessons, page 196.
Discussion Questions:
While all religions portray the human being in search for God, Christianity presents God as the seeker: Adam, where are you (Gen. 3:9)? Cain, where is your brother (Gen. 4:9)? Elijah, what are you doing here (1 Kings 19:9)? Zacchaeus, come down (Luke 19:5). What has been your own experience with God seeking you out?
Look again at the final question at the end of Tuesday's lesson. What was the fatal mistake that the older son made? What spiritual defects were revealed in his attitude? Why is it easier to have that same attitude than we might think? See also Matthew 20:1-16.
In the story of the rich man and Lazarus, Jesus said that even if someone were to come back from the dead, there would be those who would not believe. In what ways did this parable foretell the reaction of some to the resurrection of Jesus, in which some still didn't believe despite the powerful evidence for His resurrection?
One of the most impressive aspects of Jesus' saving ministry is the equality with which He treated all people, such as the blind beggar and Zacchaeus or Nicodemus and the Samaritan woman. The Cross, more than anything else, shows the equality of all people before God. How should this crucial truth impact how we treat others, even those whom-because of politics, culture, ethnicity, whatever-we might have previously held ill feelings toward? Why is that attitude so anti-Jesus?
Compare the story of the prodigal son with the story of the rich man and Lazarus. How do the two balance each other out?
Like
(

12

)
You can view an in-depth discussion of "The Mission of Jesus" in the Hope Sabbath School class led by Pastor Derek Morris. (Adobe Flash Player version.) A Youtube version of this week's lesson at Hope Sabbath School is below. You can download the video, the MP3 audio, and the lesson outline from the HopeTV Sabbath School Site. You might also want to bookmark the HopeSS Youtube channel.

Like
(

10

)
Like
(

0

)