This quarter's Sabbath School lessons, provide interesting discussions on predestination and election, making me examine what I believe. I became especially intrigued by the word "elect." What does it mean, and how does one become elected?
God has not elected only a select group to be saved
I find nowhere in the Bible that God has a special select group composed of only those He wants to save, or that there is anyone He does not want saved.
For this is good and acceptable in the sight of God our Savior, who desires all men to be saved and to come to the knowledge of the truth. 1 Timothy 2:3-4 NKJV

As I live,' says the Lord God, 'I have no pleasure in the death of the wicked, but that the wicked turn from his way and live. Turn, turn from your evil ways! For why should you die, O house of Israel?' Ezekiel 33:11 NKJV
Ezekiel 33:11 is crucial, because we are going to see that the elect are those who turn from their wicked ways and live.
The Lord is not slack concerning His promise, as some count slackness, but is longsuffering toward us, not willing that any should perish but that all should come to repentance. 2 Peter 3:9 NKJV
God has not elected anyone for destruction since it is not His will that any should perish but that all should come to repentance.
For there is no partiality with God. Romans 2:11 NKJV
While God may call some to "greater" roles than others, nowhere does the Bible teach that there is a group which God has decided He is not going to save. This is important, because I have visited with people who keep falling back into addictions and are tempted to give up, resigned that God does not want to save them. After much labor in trying to overcome, they are still heavy laden with the burden of guilt. Wait! Such people should not give up! These are the very ones Jesus calls! And He calls all of them!
Come to Me, all you who labor and are heavy laden, and I will give you rest. Take My yoke upon you and learn from Me, for I am gentle and lowly in heart, and you will find rest for your souls.  For My yoke is easy and My burden is light." Matthew 11:28-30 NKJV
God has not elected anyone for condemnation. 
For God so loved the world, that he gave his only begotten Son, that whosoever believeth in him should not perish, but have everlasting life. For God sent not his Son into the world to condemn the world; but that the world through him might be saved. John 3:16-17 KJV
Since Judas was one of the twelve, even he was "chosen."
Jesus answered them, Have not I chosen you twelve, and one of you is a devil? John 6:70 KJV
Many assume Jesus is referring to Judas as the one who had a devil, but Jesus and Scripture never say that. In Matthew 16, Jesus tells Peter "Get thee behind me Satan." In Luke 22, Jesus tells Simon Peter He has prayed for his conversion. So, regardless who the "devil" was in John 6:70, he was not elected to be a devil, nor had to remain a devil. In John 6:70 Jesus has chosen all 12 while He understands there is still some work to be done. This should give us all hope. 
So who are the elected? Paul describes the elected.
Therefore, as the elect of God, holy and beloved, put on tender mercies, kindness, humility, meekness, longsuffering; bearing with one another, and forgiving one another, if anyone has a complaint against another; even as Christ forgave you, so you also must do. But above all these things put on love, which is the bond of perfection. And let the peace of God rule in your hearts, to which also you were called in one body; and be thankful. Let the word of Christ dwell in you richly in all wisdom, teaching and admonishing one another in psalms and hymns and spiritual songs, singing with grace in your hearts to the Lord. And whatever you do in word or deed, do all in the name of the Lord Jesus, giving thanks to God the Father through Him. Colossians 3:12-17 NKJV 
Ellen White expresses the same thought:
Every soul is elected who will work out his own salvation with fear and trembling. He is elected who will put on the armor and fight the good fight of faith. He is elected who will watch unto prayer, who will search the Scriptures, and flee from temptation. He is elected who will have faith continually, and who will be obedient to every word that proceedeth out of the mouth of God. The provisions of redemption are free to all; the results of redemption will be enjoyed by those who have complied with the conditions. –Ellen White, Patriarchs and Prophets, Page 208
Now let's finally answer the question in our title. How do I get to be elected by God?
Peter explains in 2 Peter 1 that God elects those who have been working on the plan of addition. For every human being, Christ has paid the election price. No one need be lost.
But also for this very reason, giving all diligence, add to your faith virtue, to virtue knowledge, to knowledge self-control, to self-control perseverance, to perseverance godliness, to godliness brotherly kindness, and to brotherly kindness love. For if these things are yours and abound, you will be neither barren nor unfruitful in the knowledge of our Lord Jesus Christ.  For he who lacks these things is shortsighted, even to blindness, and has forgotten that he was cleansed from his old sins. Therefore, brethren, be even more diligent to make your call and election sure, for if you do these things you will never stumble;  for so an entrance will be supplied to you abundantly into the everlasting kingdom of our Lord and Savior Jesus Christ. 2 Peter 1:5-11 NKJV  [Bold print supplied]
Those who are elected turn from their sins, remembering they have been forgiven and freed from sin. God wants everyone to be elected. God has not willed or elected anyone to be lost. Jesus has paid the price to justify, sanctify and turn us from our sins which have been forgiven, so we can choose to make our election certain.
Amen!

(

27

)
A couple of days ago John Clarke died. He dropped dead of natural causes at the age of 68 doing what he loved best; bush-walking with his family and photographing birds. John Clarke is a household name in Australia and New Zealand (Fred Dagg for NZers), well known as a TV personality, satirist and critic of government policy and behaviour. He and his fellow critic Bryan Dawes have run a weekly 2 minute mock interview onTV for almost as long as I can remember, where Dawes would interview Clarke acting as a member of the Government or Opposition, about current issues and policy. The interviews were enormously funny, pertinent, critical, but never vicious, patronizing or sarcastic. Parliament members on both sides of politics, right up to the Prime Minister and Leader of the Opposition had praise and respect for Jo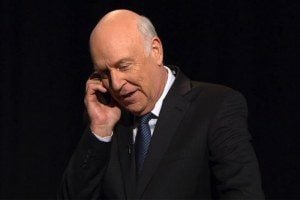 hn Clarke in their obituary comments.
John Clarke loved people and among the comments flooding the Australian and New Zealand social networks, there were many expressions of how he had always had time for a conversation, no matter how busy he was. His satire was always carefully thought out to get his message across without offending those to whom the satire was addressed. He left nothing to chance, even though his TV mock interviews seem so off-the-cuff. One of his colleagues said of him:
As scathing and incisive as his comedy could be, it was infused with an overwhelming, generous humanity that was the essence of the man. He loved what he was doing, he rejoiced in it. He was having fun, and it was infectious. Ben Pobjie
I don't know whether John was religious. He was a New Zealander, and a keen bird photographer, which puts him in my good books for a start. But John practised the golden rule of communication: Treat the people that you are criticising as friends. His intelligent sense of humour and dry wit have always helped.
John Clarke's career has a valuable lesson for us as Christians. All too often our sense of rightness about our beliefs and practices are expressed without regard to how they make others feel. Even here on the Sabbath School Net, when we disagree on the Trinity, the relationship of grace and the law, church music and all the other issues where we have a variety of opinions, we sometimes use language that good friends would never use to one another. We are sometimes patronizing, using words that indicate the other person is stupid, ignorant, or deceived, to hold that belief.
When we feel compelled to tell someone they are wrong it is worth remembering: "By this shall all men know that ye are my disciples, if ye have love one to another." John 5:35. It is a test of our character to be able to disagree with someone, yet remain friends with them.
The same applies when we are interacting with people not of our faith, or who are unchurched. We often say what we want to hear, not what they can hear and understand. Here is something to think about: I have atheist friends who are deeply critical of Christianity. Some of that criticism is justified and some of it is based on misunderstanding. I make it a rule never to oppose them in a public forum because it is all too easy to say something in the heat of the moment that you would later regret because it does not reflect the spirit of Christianity. Silence is sometimes the best witness. When the opportunity arises in private then you can talk to one another, respecting each other's views.
Being Christ-like, led by the Holy Spirit, does not mean that we need to get up the noses of those we disagree with. We can learn from John Clark, who made a career out of being critical of wrong and injustice in such a way that even his targets still respected him.
The Psalmist knew that what we say needs to be thought out carefully:
I said, I will take heed to my ways, that I sin not with my tongue: I will keep my mouth with a bridle, while the wicked is before me.
I was dumb with silence, I held my peace, even from good; and my sorrow was stirred.
My heart was hot within me, while I was musing the fire burned: then spake I with my tongue,
Lord, make me to know mine end, and the measure of my days, what it is: that I may know how frail I am. Ps 39: 1-4
Could this description by the Psalmist apply to us:
Then was our mouth filled with laughter, and our tongue with singing: then said they among the heathen, The Lord hath done great things for them. Ps 126: 2.
Amen!

(

29

)
I have met a few people who have an image of Jesus in their minds, not based on Scripture, but on speculation. As a child I became interested in futball (soccer for U.S.A readers) and mentioned to my family that the game is so old Jesus may have played a form of futbal as a child. A matriarch in my family told me there was no way Jesus would ever play a game. I asked her why she said that. She said, "Jesus would never do anything to dishonor His Father!" I left it at that, but always wondered why she thought kicking a ball around with friends would be dishonoring to His Father? Her picture of Jesus was not based on Scripture, but on her imagination.
Some have an imaginary Jesus in their minds, nothing like the Jesus Peter knew. Some believe Jesus found doing the right thing quite easy since He was, after all, God. In their imagination perfection came easy for Him. It was no sweat. Really?
Luke told Theophilus that Peter was only about a stone's throw away from Jesus, when, 
And being in agony, He prayed more earnestly. Then His sweat became

like great drops of blood falling down to the ground. Luke 22:44 NKJV
I don't know if Gethsemane was a state park or not, but it was no walk in the park for the Son of God. There was nothing easy about His victory. He didn't go back to heaven and tell the angels it was no sweat. He sweat drops of blood! Peter would not be familiar with the Jesus that many imagine in their heads. So when we go the throne of grace in Hebrews 4:15-16, we see that our high priest is touched with our human weakness as His victory came with sweat and tears! Later in Hebrews Paul tells us,
You have not yet resisted to bloodshed, striving against sin. Hebrews 12:4 NKJV
Paul is referring to Jesus sweating drops of blood to get His victory over self and sin.
Then He came to the disciples and found them sleeping, and said to Peter, "What! Could you not watch with Me one hour? Watch and pray, lest you enter into temptation. The spirit indeed is willing, but the flesh is weak." Matthew 26:40-41 NKJV
Jesus showed and told Peter that he too must pray in order to overcome temptation. He acknowledged that Peter had a willing attitude, but his flesh was weak and needed to be strengthened through prayer. After vehemently promising to never deny Jesus, weary Peter would fall asleep again. And he ended up denying Jesus three times that -night. Did the Jesus Peter knew disown him?
How careful is the Lord Jesus to give no occasion for a soul to despair. How He fences about the soul from Satan's fierce attacks. If through manifold temptations we are surprised or deceived into sin, He does not turn from us and leave us to perish. No, no, that is not our Saviour….-Ellen White, Our High Calling, Page 49
The Jesus Peter knew didn't want Peter to despair, so at the resurrection the angel gave this message.
But go, tell His disciples—and Peter—that He is going before you into Galilee; there you will see Him, as He said to you." Mark 16:7 NKJV
The Jesus Peter knew was the real Savior and did not want Peter to despair! He made sure Peter knew he was included even after failing three times in one night! The Jesus Peter found and fell in love with was perfect and yet so forgiving of others. Peter tells us how we can become like the Jesus he knew.
His divine power has given to us all things that pertain to life and godliness, through the knowledge of Him who called us by glory and virtue, by which have been given to us exceedingly great and precious promises, that through these you may be partakers of the divine nature, having escaped the corruption that is in the world through lust. 2 Peter 1:3-4 NKJV 
Peter learned really quickly not to make his own promises any more, but, instead, to trust in Jesus' exceedingly great and precious promises. While Jesus took on our humanity, Peter invites us to partake of Jesus' divine nature. I have heard many arguments over just how human Jesus was. We saw in Gethsemane just how human He was, but Peter makes the debate of Jesus' humanity unnecessary, when he tells us we can participate in Jesus' divine nature, escaping the corruption in the world.
The Jesus Peter knew had to sweat to overcome. He sympathized with Peter's struggles and weaknesses. He forgave Peter. When Peter's promises failed, Jesus promised to share His divine nature with Peter so he too could overcome the corruption in the world. Peter has invited us to have faith in the same Jesus he had faith in.
To those who have obtained like precious faith with us by the righteousness of our God and Savior Jesus Christ. 2 Peter 1:1 NKJV
Amen!

(

29

)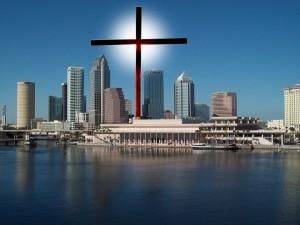 Satan knows our salvation is found in the love of God. Therefore he does his best to misrepresent the love of God that shines from the cross. One horrendous way he does that is by presenting a "gospel" in which the unbeliever, instead of perishing, is burned and tortured throughout the ceaseless ages of eternity. Another way he skews the love that shines from the cross is by teaching that God's sovereign will has predestined only some people to be saved. Others have no choice to be saved. This teaching suggests that because God knows the end from the beginning there is no way we could have any choice. John 8:36 tells us Jesus came to free us from Satan's dominion over us. Thus the Almighty's sovereign will and the purpose of the cross is to give us freedom so we can choose who we will serve.
So first, let's look at choice.
In Genesis 24 Abraham sends his servant to find a wife for Isaac. The servant prays for a sign showing who God picked to wed Isaac. The sign points to Rebekah. After much discussion and the family all agreeing God had picked Rebekah, look what happens:
 Then they called Rebekah and said to her, "Will you go with this man?" Genesis 24:58 NKJV
So even though God knew the end from the beginning Rebekah still had a choice! Did God know Rebekah would say, "Yes"? Sure! Did he force Rebekah to say Yes? No!
On the fourth Sunday of the month all my friends know I am going golfing. Do my friends make me go golf? No! So knowing what will happen is not necessarily forcing what will happen. In the case of Rebekah and Isaac, God did arrange the meeting with Rebekah, but Rebekah still had a choice.
Of course, God foreknows much differently than we do. He reminds us that His ways are not like our ways. (Isa 55:8) Thus we just have to accept what He tells us, even when it is outside our realm of experience. That, too, is a matter of submitting to His sovereign will. Over and over He gives us a choice, and He also tells us He knows the end from the beginning. It was not God's will for Israel to wander 40 years in the wilderness, but because most of the spies chose not to believe, that is what happened. It is not God's will for people to starve to death around the world. These are the results of sin which are a by-product of allowing freedom of choice for this planet, and not specifically the consequences of God's sovereign will.
Remember that we are in this sinful world in the first place  because God realizes that love without choices is not real love. That's why He created Lucifer, even though He knew that he would become Satan. God knew that, in order for love to reign in the universe, free choice has to reign too. Jesus says,
And I, if I am lifted up from the earth, will draw all peoples to Myself." John 12:32
Jesus is drawing everyone to Himself. Everyone. Nowhere in the Bible do we see where God chose anyone to be lost. We will get to that in a bit, but for now we see that while Jesus draws everyone to Him, obviously everyone is not choosing to be saved. That is why Paul tells us in Hebrews 2:3 not to neglect this great salvation and in Hebrews 4:7 not to harden our hearts against this salvation.
Jesus is drawing the world to Himself, and the only way to be lost is to resist this love! You have to choose not to be drawn to Christ, otherwise, according to Scripture you will be drawn to Him.
"Then He will also say to those on the left hand, 'Depart from Me, you cursed, into the everlasting fire prepared for the devil and his angels: Matthew 25:41 NKJV
Notice the fire is not prepared for anyone but the devil and his angels. Jesus does not say, "the fire prepared for the devil and his angels and those who I have not elected" or "those whom I've predestined to be lost." He does not even say "Judas!" Clear and simple: The fire was prepared for the devil and His angels, and nobody else. Will Judas be there? Sadly inspiration tells us yes, but not by God's choice. It will be by Judas' own choice!
God's choice is for us all to be saved, which leads us to the next point I want to share.
The Bible does teach predestination!
But it does not teach predestination without choice? Whenever the Bible mentions predestination, it is always predestination to be saved. The Bible nowhere teaches that God has preordained or predestined anyone to be lost.
"Look to Me, and be saved, All you ends of the earth! Isaiah 45:22 NKJV

For this is good and acceptable in the sight of God our Savior, who desires all men to be saved…1 Timothy 2:4 NKJV
"All" has to mean "all." If God wants all humankind to be saved, that has to mean that He does not want anyone to be lost. Therefore He has not chosen or predestined anyone to be lost.
For whom He foreknew, He also predestined to be conformed to the image of His Son, that He might be the firstborn among many brethren. Romans 8:29

having predestined us to adoption as sons by Jesus Christ to Himself…Ephesians 1:5 NKJV
These and Romans 8:30 are the only times predestination is mentioned in the NKJV. God's predestination always leads to salvation. Nowhere does the Bible teach that anyone is predestined to be lost. Some people reason within themselves, independently from Scripture, that since God knows who is going to be lost, that takes free choice away. But Scripture teaches we are all predestined to be saved. Therefore the only way to be lost is by using our God-given free choice to be lost, totally independent of God's plan.
Wait a minute though! Didn't God harden Pharaoh's heart? Yes, in the same way that the same sun that melts butter hardens clay. When we choose to resist God's love we actually use God's love as a way to harden our hearts.
Exodus 8:15 says,
"But when Pharaoh saw that there was respite, he hardened his heart, and hearkened not unto them; as the LORD had said."

And again in Exodus 8:32 we read,
"And Pharaoh hardened his heart at this time also, neither would he let the people go."
So we clearly see that Pharaoh hardened his own heart, while God takes responsibility for what He allows or does not prevent, since He gives us all a free choice.
Does Romans 9 teach us God wanted Jacob to be saved, but Esau to be lost? Didn't God even say, "Jacob I loved, Esau I have hated?" Yes, but by using the words love and hate, God was not saying He loved one and hated the other as we use those words today. Remember in Luke 14:26 Jesus says we must "hate" our families in order to follow Him? Most of us understand clearly that Jesus meant that we must prefer Jesus over our families. Likewise, in Romans 9 Paul is not saying God wanted Jacob to be eternally saved and Esau eternally lost. That was not the issue of Romans 9. The issue is clear:
 it was said to her, "The older shall serve the younger." Romans 9:12 NKJV
The issue was clearly the temporal birthright and not eternal salvation. God wants all men, including Esau, to be saved.
Some say that God predestined Judas to betray Jesus, but while God did know what would happen, it was not God who arranged for Judas to betray Jesus. It was not God but Satan that entered into Judas.
Now after the piece of bread, Satan entered him. Then Jesus said to him, "What you do, do quickly." John 13:27 NKJV
So we have seen that God wants all men to be saved, and that predestination in the Bible always refers to salvation and never condemnation. While God wants everyone to come to repentance (2 Peter 3:9) does that take away our choice or does God give us a choice?
choose for yourselves this day whom you will serve…Joshua 24:15 NKJV
I believe Ellen White stated it well when she wrote:
The power of choice God has given to men; it is theirs to exercise. You cannot change your heart, you cannot of yourself give to God its affections; but you can choose to serve Him. You can give Him your will; He will then work in you to will and to do according to His good pleasure. Thus your whole nature will be brought under the control of the Spirit of Christ; your affections will be centered upon Him, your thoughts will be in harmony with Him. Desires for goodness and holiness are right as far as they go; but if you stop here, they will avail nothing. Many will be lost while hoping and desiring to be Christians. They do not come to the point of yielding the will to God. They do not now choose to be Christians. Through the right exercise of the will, an entire change may be made in your life. By yielding up your will to Christ, you ally yourself with the power that is above all principalities and powers. You will have strength from above to hold you steadfast, and thus through constant surrender to God you will be enabled to live the new life, even the life of faith. -Ellen White, Steps to Christ Pages 47-48
Just as God worked everything out for Rebekah to be Isaac's bride while she was still allowed to choose if she would "go with this man," so today Jesus has worked everything out for us to be His bride, but He still gives us free choice. Will you go with this man?
Amen!

(

18

)
Read for This Week's Study: 1 Peter 1:6, 1 Peter 3:13-22, 2 Tim. 3:12, 1 Pet. 4:12-14, Rev. 12:17, 1 Pet. 4:17-19
Memory Text: "For to this you were called, because Christ also suffered for us, leaving us an example, that you should follow His steps" (1 Peter 2:21, NKJV).
The history of persecution in the first few centuries of Christianity is well known. The Bible itself, especially the book of Acts, gives glimpses into what awaited the church. Persecution, with the suffering it brings, is also clearly a present reality in the life of the Christians to whom Peter is writing.
In the first chapter, Peter comments that "now for a little while, if need be, you have been grieved by various trials, that the genuineness of your faith, being much more precious than gold that perishes, though it is tested by fire, may be found to praise, honor, and glory at the revelation of Jesus Christ" (1 Pet. 1:6-7, NKJV). Almost the last comment in the letter also deals with the same idea: "And after you have suffered for a little while, the God of all grace, who has called you to [H]is eternal glory in Christ, will [H]imself restore, support, strengthen, and establish you" (1 Pet. 5:10, NRSV).
Within the short epistle, there are no less than three extended passages that deal with his readers' suffering for Christ (1 Pet. 2:18-25, 1 Pet. 3:13-21, 1 Pet. 4:12-19). By any reckoning, then, the suffering caused by persecution is a major theme of 1st Peter, and to that we turn.
Study this week's lesson to prepare for Sabbath, May 6.
Amen!

(

2

)
Key Thought: Peter appeals for us to live lives that exemplify love, sympathy, humility, harmony, and compassion. He sees this standard as God's calling for us.
1. Have a volunteer read I Peter 3:8-12.
a. Ask class members to share a thought on what the most important point in this text is.
b. How do we know God listens to our prayers? What can hinder those prayers being answered?
c. Personal Application : How often do we not return evil for evil? What kind of death to self must we experience to follow these words in our lives? Share your thoughts.
d. Case Study : One of your relatives states: "I don't know anyone who controls their tongue and watches carefully what they say. They argue, gossip, and give negative feedback when verbally assailed." How true is what your relative says?
2. Have a volunteer read I Peter 3:21, 4:1,2.
a. Ask class members to share a short thought on what the most important point is in this passage.
b. How do we have the same mind of Christ?
c. Personal Application : When was the last time you found yourself "suffering in the flesh" in order to fight against sin? Share your thoughts.
d. Case Study : One of your friends states, "Is this passage saying that a person needs to be baptized in order to be saved, just like getting in the ark was necessary to be saved? If so, why is it necessary? If not, why not?" How would you respond to your friend?
3. Have a volunteer read I Peter 4:3-6.
a. Ask class members to share a short thought on what the main idea of this text is.
b. What does it mean to be judged by men in the flesh and live in the spirit according to God?
c. Personal Application: Do you have friends or former friends that think you are strange for not partying with them and not doing things you used to? Share your thoughts.
d. Case Study: One of your neighbors states, "What dead people is Peter talking about here? Did Jesus go and preach to dead people in purgatory so they might be redeemed?" How would you respond to your neighbor?
4. Have a volunteer read I Peter 4:7-11.
a. Ask class members to share a short thought on what the main idea of this text is.
b. What role does prayer play in the appeal for believers to live with the awareness of the closeness of the end and judgment?
c. Personal Application : "What evidence do we have in our lives that we are living in the judgment? Would you do anything different if you thought it was your last day? Share your thoughts.
d. Case Study : Think of one person who needs to hear a message from this week's lesson. Tell the class what you plan to do this week to share with them.
Truth that is not lived, that is not imparted, loses its life-giving power, its healing virtue. Its blessings can be retained only as it is shared."Ministry of Healing, p. 148).
Amen!

(

0

)
"The love that suffers long and is kind will not magnify an indiscretion into an unpardonable offense, neither will it make capital of others' misdoings. The Scriptures plainly teach that the erring are to be treated with forbearance and consideration. If the right course is followed, the apparently obdurate heart may be won to Christ. The love of Jesus covers a multitude of sins.
His grace never leads to the exposing of another's wrongs, unless it is a positive necessity." – Ellen G. White, Counsels to Parents, Teachers, and Students, p. 267. Think, for instance, of Jesus and the woman caught in adultery (John 8:1-11). We usually look at this as a story of Christ's grace to a fallen woman, and that's true. But there's a deeper element, as well. In confronting the religious leaders who brought the woman to Him, why did Jesus write down the "guilty secrets of their own lives" (Ellen G. White, The Desire of Ages, p. 461) in the dirt, where the words could instantly be obliterated? Why didn't He openly accuse them, declaring before everyone what He knew about their own sins, which might have been just as bad as or even worse than that woman's? Instead, Jesus showed them that He knew their hypocrisy and evil, and yet was not going to expose it to others. Perhaps this was Jesus' own way of reaching out to these men, showing them He knew their purposes and thus giving them an opportunity to be saved. What a powerful lesson for us when we need to confront those who have sinned.
Discussion Questions:
Dwell more on the question of unity as opposed to uniformity. Are there some areas in which we need to be in complete unity of thought in order to function as a church? If so, what are they, and how can we find this needed uniformity? In contrast, what are areas in which a diversity of opinion is not harmful but, in fact, could be helpful?
What has been your own experience with the concept of the need to "suffer in the flesh" in order to cease from sin? What does that mean? Does God's power in our lives to change us mean automatically that we don't suffer in the flesh in order to have victory? If not, why not?
Look around at the devastation that alcohol has produced in so many lives. What can we do as a church to help others see the danger of this drug? What can we do to keep our young people aware of what a mistake it would be even to experiment with a substance that can do them such terrible harm?
Amen!

(

16

)
Even in the time of Peter, Christians lived with the expectation of the soon return of Jesus and the end of this present world. We know this because in 1 Peter 4:7 he writes: "But the end of all things is at hand; therefore be serious and watchful in your prayers" (NKJV). In other words, be ready for the end.
In one very real sense, too, the "end," as far as each one of us is concerned, is never more than a moment after we die. We close our eyes in death, and-whether thousands of years pass, or just a few days-the next thing we know is the second coming of Jesus and the end of this world.
According to Peter, because the "end of all things" is at hand, how should Christians live? See 1 Pet. 4:7-11.
Besides being serious and watchful in prayer, Christians are to "maintain constant love for one another, for love covers a multitude of sins" (1 Pet. 4:8, NRSV).
What does that mean? How does love cover sin? A key is found in the text Peter is quoting, Proverbs 10:12, which reads: "Hatred stirs up strife, but love covers all sins" (NKJV). When we love one another, we more readily and easily forgive those who hurt us, who offend us. Christ's love leads Him to forgive us; our love should lead us to forgive others. Where love abounds, small offenses, and even some large ones, more readily are overlooked and forgotten.
Peter was certainly expressing the same idea as Jesus and Paul, who say that the whole law is summed up in the obligation to love God with our whole heart and love our neighbors as ourselves (Matt. 22:34-39, Rom. 13:8-10).
Peter also urges Christians to be hospitable. The Second Coming may be near, but Christians should not withdraw from social relationships because of it. Finally, when Christians speak, they must do so as those who are speaking the words of God. In other words, the seriousness of the time calls for serious communication about spiritual truths.
"Love will cover a multitude of sins." Who has sinned against you? How can you reveal the love needed in order to "cover" that sin? Why is it to your own advantage to do so?
Amen!

(

25

)
You can view an in-depth discussion of "Living for God" in the Hope Sabbath School class led by Pastor Derek Morris. (Adobe Flash Player version.) A Youtube version of this week's lesson at Hope Sabbath School is below.
You can download the video, the MP3 audio, and the lesson outline from the HopeTV Sabbath School Site. You might also want to bookmark the HopeSS YouTube Channel.
Click Here to Watch.
Amen!

(

1

)
In listing the wrong things that people had done in the past, and that they stopped doing after becoming believers in Jesus, Peter also lists what could be called "sexual sins."
Read 1 Peter 4:3 again. What else does Peter list there?
Two words have a distinctive sexual connotation: "lewdness" (aselgia, which means "sensuality") and "lusts" (epithumia, which means "lust" or "desire").
Yet, it is all too easy for Christians to give the wrong impression about sexuality. The Bible is not against sex. On the contrary, God created sex, and He gave sexuality to humankind to be a great blessing. Sexuality was there in Eden, at the beginning. "Therefore shall a man leave his father and his mother, and shall cleave unto his wife: and they shall be one flesh. And they were both naked, the man and his wife, and were not ashamed" (Gen. 2:24-25). It was to be one of the key ingredients that would unite a husband and wife in a lifelong commitment that forms the best background against which to raise children. And this closeness and intimacy would be a reflection of what God seeks with His people, as well (see Jeremiah 3, Ezekiel 16, Hosea 1-3).
In its correct place, between a man and a woman in marriage, sexuality is a profound blessing; in the wrong place, in the wrong context, it can be one of the greatest destructive forces in the world. The here-and-now devastating consequences of these sins are beyond human calculation. Who among us doesn't know about lives ruined through the abuse of this wonderful gift?
What do the following texts have in common? 2 Sam. 11:4, 1 Cor. 5:1, Gen. 19:5, 1 Cor. 10:8.
Of course, one doesn't need the Bible to know stories of the pain and suffering that these sins have caused.
Yet, we must be careful, too. Certainly, sins of this nature can have powerfully negative effects on people, and society tends to frown upon them. But sin is sin, and Christ's death covers sexual sins, as well. As a Christian, you should be careful, especially in this sensitive area, to make sure that you "first take the plank out of your eye, and then you will see clearly to remove the speck from your brother's eye" (Luke 6:42, NIV).
Amen!

(

42

)
In Christ, we have a new life, a new beginning. We are born again. If this means anything, especially for those who accepted Christ after childhood, it must mean that they will live differently than they did before. Who hasn't heard some incredible stories of those who, having been in the world, experienced a radical transformation because of Jesus and His saving grace?
Indeed, after talking about the death to self and the new life we have in Jesus (having been baptized into His death and resurrection), Peter then talks about the kind of changes one will experience.
Read 1 Peter 4:3-6. What changes will happen in a person's life, and how do others respond to those changes?
The three terms Peter used that relate to alcohol abuse are "excess of wine" (KJV), "drunkenness" (NRSV), "revellings," and "banquetings" (KJV), "carousing" (NRSV). To use modern phraseology, one's partying days are over. In fact, according to Peter, the change that a Christian experiences should be great enough so that those who knew the Christian in his or her past life will "think it strange" that he or she no longer takes part in those same dissipations (1 Pet. 4:4, NKJV). Thus, we can see here a chance to witness to unbelievers without having to preach. A godly Christian life can be more of a witness than all the sermons in the world.
What does Peter say in these texts about judgment?
Here, as elsewhere in the Bible (John 5:29, 2 Cor. 5:10, Heb. 9:27), Peter makes it clear that one day there will be a judgment for the deeds done "in the flesh" (1 Pet. 4:2). When Peter talks about the gospel being "preached also to those who are dead" (1 Pet. 4:6, NKJV), he was saying that even in the past, people who are now dead had, when they were alive, an opportunity to know the saving grace of God. Thus, God can justly judge them, as well.
As a believer in Jesus, how differently do you live now than you did when you didn't believe in Him? What difference has Jesus made in your life?
Amen!

(

30

)
Being of "One Mind." Wouldn't it be great if we all had the same opinions, the same talents, the same outlook on life and all of its components? "No!" You are probably saying, "That would be boring, useless, and just plain awful." Of course Peter didn't advocate deadly uniformity, but what was he talking about when told us to "be of one mind?" Did you have at least one opportunity within the past few days to sympathize, rejoice or share Christian love with someone? Do you thank God for a tender heart and unity with Jesus? What about unity with fellow believers?
To Suffer in the Flesh.  How does the rite of baptism by immersion demonstrate suffering in the flesh? Peter says that baptism saves us (I Peter

3:21

). In what way? What is the Christian's reward for continual crucifixion of our sinful selves? Is that process painful? In what way? Hasn't Jesus always had the power of divinity? If so, why did He suffer the consequences of sin? Can we experience joy from dying to sin? Explain.
Born Again. Has anyone ever asked if you are you a born-again Christian? How do you answer this question? Is there another kind of Christian? Think about the time when you gave yourself without reservation to Jesus. From that point on, did family and friends see a difference in your behavior? By living close to Jesus, do we exhibit traits not seen outside that relationship? Is living a born-again lifestyle as good as, or better than, hearing rousing sermons on reaching others with the gospel message?
Sins of the Flesh. Do the "sins of the flesh" Peter mentions in 1 Peter 4:3 include every example of doing wrong that we can harbor and demonstrate? Who invented sex? Was the only purpose of sex, as created by God, to help us build families and thus populate the world? What else did God have in mind? Why did the devil seize upon sex as an ideal way to pervert God's plan for us? Did it work? Rather than seeing sex as a "sin of the flesh," what are some more constructive ways Peter might suggest to help us view sex in our lives as Christians?
Love Covers All.  Why did Peter have tell his readers that the end of this sinful world "is at hand" and warn us that we need to get busy or we won't be ready when that happens? How many years have gone by since Peter said that? Here's another, perhaps more startling, way of asking the same question, "How much longer do you or I have left to live a life dedicated to Christian principles?" If the overriding principle that "covers it all" is love, how can you and I find ways to be sure that love indeed does cover everything that happens in our lives?
Amen!

(

5

)
The thoughts in this week's Sabbath School lesson lends itself to so many wonderful hymns. The first hymn coming to my mind in opening 1 Tim 1:15; Hymn 295, "Chief of Sinners Though I Be".
One of the next thoughts in the Sabbath afternoon introduction to the weeks' lesson encourages us with the Hymn 258, "Baptize Us Anew". This theme comes back to us again in Monday's lesson with the texts in Rom 6:1 – 11.

1 Cor 12:26 in Sunday's Lesson brings rejoicing to us in Hymn 27, "Rejoice Ye Pure in Heart", followed quickly by 1 Pet 3:8 and John 13:35 sharing the love of our God in Hymn 79, "O Love of God".
The first sentence in Monday's lesson tells us "our hope of salvation is found only in Him", hence the singing of Hymn 522, "My Hope Is Built on Nothing Less".
One of the most powerful points in the study this week is that "God gives the power to overcome our sins" (Monday's lesson) with the beautiful Hymn 294, "Power In The Blood" giving a resounding Amen to this wonderful thought.
One of the last points in Monday's lesson is that we daily surrender self to the Lord: Hymn 309, "I Surrender All".
In Tuesday's lesson, John 5:29, 2 Cor 5:10 and Heb 9:27 remind us of the judgment that is coming when Jesus Christ shall come to take us home: Hymn 416, "The Judgment Has Set".
We are encouraged in 1 Pet 4:7 to be watchful in our prayers which raised two hymns: Hymn 478, "Sweet Hour of Prayer" and Hymn 501, "'Tis The Blessed Hour of Prayer".
The final thought for hymns came from Prov 10:12 "Love covereth all sins" with the use of Hymn 183, "I Will Sing of Jesus' Love".
Amen!

(

17

)
Yes, Jesus died for our sins, and our hope of salvation is found only in Him, in His righteousness, which covers us and causes us to be accounted righteous in the eyes of God. Because of Jesus, you are "accepted before God just as if you had not sinned." – Ellen G. White, Steps to Christ, p. 62.
But God's grace doesn't end just with a pronunciation, a declaration that our sins are forgiven. God also gives the power to overcome our sins, as well.
Read 1 Peter 3:18, 1 Peter 3:21; 1 Peter 4:1-2, as well as Romans 6:1-11. What is the link between suffering and victory over sin?
There is a small Greek word used in 1 Peter 3:18 that emphasizes the comprehensive nature of Jesus' sacrifice. It is the word hapax, which means "once for all." Peter uses hapax to emphasize the comprehensive nature of the suffering of Jesus and His death for us.
The phrase "forasmuch then" in 1 Peter 4:1 links 1 Peter 4:1-2 with what has just been said in 1 Peter 3:18-22. In these earlier verses, Peter points out that Christ suffered for our sins in order that He might bring us to God (1 Pet. 3:18), and that "baptism doth also now save us" (1 Pet. 3:21).
Baptism, then, is perhaps the best context against which to understand Peter's words "… for he that hath suffered in the flesh hath ceased from sin" (1 Pet. 4:1). By baptism, the Christian participates in the suffering and death and resurrection of Jesus; the Christian has made a choice to "live for the rest of [his] earthly life no longer by human desires but by the will of God" (1 Pet. 4:2, NRSV). This can be accomplished only by the daily surrender of self to the Lord and the crucifying of "the flesh with its passions and desires" (Gal. 5:24, NKJV).
In Romans 6:1-11, Paul says that at baptism Christians are united with Jesus in His death and resurrection. At baptism, we have died to sin. We need now to make that death to sin real in our lives. Paul's words, "reckon ye also yourselves to be dead indeed unto sin, but alive unto God through Jesus Christ our Lord" (Rom. 6:11), give the secret of the Christian's life.
When was the last time you found yourself "suffering in the flesh" in order to fight against sin? What does your answer say to you about your Christian life?
Amen!

(

27

)
Read 1 Peter 3:8-12. What point is Peter making here about how Christians should live? What does he repeat that he already wrote about in 1 Peter 2:20-21?
Peter starts out telling them all to be of "one mind" (homophrones). He's not talking about uniformity, in the sense of everyone having to think, do, and believe exactly the same way.
The best example of this idea is found in 1 Corinthians 12:1-26. In these verses, Paul points out that the body is made up of parts. There are hands and eyes, but still together each part makes up the whole body. In the same way, the church is made up of individuals with different spiritual gifts. They work together to form a united community.
Of course, such unity is not always so easy to achieve. The history of the Christian church has sadly shown this to be true all too often. So Peter warns believers against not agreeing with one another. Then he tells his readers how they can show this Christian ideal of being united.
For example, Christians should act with sympathy (1 Pet. 3:8). Sympathy means that when one Christian suffers, then others will suffer with him or her; when another Christian rejoices, other Christians will rejoice with him or her (compare 1 Cor. 12:26). Sympathy enables us to see the perspective of others, an important step along the way to unity. Peter then says we should "love one another" (1 Pet. 3:8, NIV). Jesus Himself said that the way you can recognize His true disciples is that they love one another (John 13:35). Furthermore, Peter says that Christians will have a tender heart (1 Pet. 3:8). They will have compassion for one another's difficulties and failings.
"Crucify self; esteem others better than yourselves. Thus you will be brought into oneness with Christ. Before the heavenly universe, and before the church and the world, you will bear unmistakable evidence that you are God's sons and daughters. God will be glorified in the example that you set." – Ellen G. White, Testimonies for the Church, vol. 9, p. 188.
How often do we do what Peter says here, especially the part about "not returning evil for evil" (1 Pet. 3:9, NKJV)? What kind of death to self must we experience in order to follow these words? How can we have that kind of death? (See Gal. 2:20.)
Amen!

(

26

)
Read for This Week's Study: 1 Pet. 3:8-12; Gal. 2:20; 1 Pet. 4:1-2; Rom. 6:1-11; 1 Pet. 4:3-11; 2 Sam. 11:4.
Memory Text: "For the eyes of the LORD are on the righteous, And His ears are open to their prayers;
But the face of the LORD is against those who do evil" (1 Peter 3:12, NKJV).
The Bible writers knew the reality of human sinfulness. How could they not? The world reeks of it. Besides, they knew their own sinfulness, as well (see 1 Tim. 1:15). They knew just how serious it was, too; after all, look at what it took-the cross of Jesus Christ-to solve the problem of sin. That's how deep and pervasive the reality of sin really is.
But the Bible writers also were greatly aware of the power of Christ to change our lives and make us new people in Him.
This week, Peter continues on this same track: the kind of new life that Christians will have in Christ after they have given themselves to Him and have been baptized. In fact, the change will be so great that others will notice it. Peter doesn't say that this change will always be easy; indeed, he talks about the need to suffer in the flesh (1 Pet. 4:1) in order to have the victory that we are promised.
Peter continues a theme that pervades the Bible, the reality of love in the life of a believer in Jesus. "Love," he writes, "will cover a multitude of sins" (1 Pet. 4:8, NKJV). When we love, when we forgive, we are reflecting what Jesus has done and still does for us.
Study this week's lesson to prepare for Sabbath, April 29.
Amen!

(

27

)
Amen!

(

0

)