The summer of 2000 was brutally hot in Texas. It was not a good time to be trained in as a UPS delivery driver. I had worked a couple years inside the hub as a sorter, and jumped at the opportunity to become a delivery guy, but being a UPS delivery guy was unlike any other delivery job I had ever had and the heat and frustration drove me to quit and go back to working as a supervisor inside the hub.
I was very frustrated the morning I quit, and just went into my boss' office wearing regular clothes instead of my delivery uniform, and told him I quit. Looking back I think my boss would have encouraged me to keep trying, but since I wore regular clothes instead of my uniform I had sent him a message that my mind was made up. I had repented of being a UPS delivery guy and my clothes bore testimony to that fact. My boss had no choice but to honor my decision since the uniform was mandatory for delivery drivers.
When an athlete changes teams, he changes uniforms. Along with the new clothes comes a new allegiance for his new team. By taking off his old uniform he is no longer bound to be loyal to the former team. A change has taken place.
In Zechariah 3, Joshua the priest is wanting to pledge his allegiance to God, but Satan was challenging Joshua's claim. After all, Joshua was still wearing his old sin polluted uniform he got from Satan.
Now Joshua was clothed with filthy garments, and was standing before the Angel. Then He answered and spoke to those who stood before Him, saying, "Take away the filthy garments from him." And to him He said, "See, I have removed your iniquity from you, and I will clothe you with rich robes." And I said, "Let them put a clean turban on his head." So they put a clean turban on his head, and they put the clothes on him. And the Angel of the Lord stood by. Zechariah 3:3-5 NKJV
Notice there was no instruction to put the new clothes over the old clothes. The old clothes had to be removed first.
No repentance is genuine that does not work reformation. The righteousness of Christ is not a cloak to cover unconfessed and unforsaken sin; it is a principle of life that transforms the character and controls the conduct. Holiness is wholeness for God; it is the entire surrender of heart and life to the indwelling of the principles of heaven. -Ellen White, Desire of Ages, pages 555-556
In world War II you could not fight for Britain in a German uniform. A football player can't play for England while wearing a German uniform either. You can't try to wear one uniform over the other one either. Then neither side will trust you! Remember when David was hiding out with the Philistines so Saul could not find him? When it came time for battle, the Philistines sent David back. The Philistine princes said,
""Make this fellow return, that he may go back to the place which you have appointed for him, and do not let him go down with us to battle, lest in the battle he become our adversary." 1 Samuel 29:4
No, you can't hang on to your old uniform when you change sides. A boy does not want his girlfriend wearing her ex-boyfriend's school jacket. He is not going to try to fit his jacket over the old jacket. The former boyfriend's jacket has to go before the new boyfriend will let her wear his.
Therefore, if anyone is in Christ, he is a new creation; old things have passed away; behold, all things have become new. 2 Corinthians 5:17 NKJV
The new does not cover up the old. The old passes away. Christ's robe of righteousness does not cover us while we willfully continue in sin. Just like with Joshua, the old clothes had to go. The good news is Christ takes away those clothes for us. Joshua did not take away those filthy rags he was wearing, but he let God have them removed. Likewise we can't change ourselves, but if we fully surrender to God, God will take away the old uniform Satan gave us, and we will be clothed with the righteous robe of Christ. We have become turncoats. We have betrayed the side of Satan and have become traitors to the prince of darkness and that is a good thing! We have changed sides and we don't need to wear Satan's high school jacket anymore. We have put on Christ.
But put on the Lord Jesus Christ, and make no provision for the flesh, to fulfill its lusts. Romans 13:14 NKJV
Many have seen the movies and read books to children about the knight in shining armor who comes and saves the damsel in distress. As we read we dream of someone caring for us the way the knight cares for the damsel. Would anyone ever pursue us with such desire?
What if I told you, that someone is pursuing you with such desire and even more so? What if I told you that Genesis 3:15 was where the original love story of the damsel in distress and knight in shining armor came from? Writers are not as original as they like to think. Fiction is often based on some truth, because writers have to get their ideas from somewhere. Since the story happened first here, I would guess that all the other books have been copy cats. Nothing beats the original version!
And I will cause hostility between you and the woman, and between your offspring and her offspring. He will strike your head, and you will strike his heel." Genesis 3:15 NLT
Jesus is talking to Satan, or the dragon, since these stories need a dragon, right? The woman, the damsel has fallen into the hands of the dragon, but Jesus is telling the dragon He is going to rescue the damsel. You could also say the damsel is a princess and the Prince of Peace is going to rescue the princess.
Sure enough the Prince of Peace is faithful to His promise!
Then I saw heaven opened, and a white horse was standing there. Its rider was named Faithful and True. Revelation 19:11 NLT
The prince or knight always comes in on a horse right?
His eyes were like flames of fire, and on his head were many crowns. A name was written on him that no one understood except himself. Revelation 19:12 NLT
Pure speculation on my part, but since the understanding of the name is not known, speculation is allowed. I have read of detectives keeping the names of missing people and even their pictures in their wallets because they are obsessed with their rescue mission. Could it be that Jesus has a special name for His damsel in distress inscribed on His person? Even written on His heart? There has never been in the history of love stories, a prince who has desired and pursued a damsel like the Prince of Peace is pursuing you! There has never been a knight in shining armor who has desired a woman like Jesus desires His church!
Please remember. I am not making this rescue look like a fairy tale. Far from it! Fairy tales writers are the ones copying themes from the Bible and failing miserably at it! Hollywood doesn't know what real love is and could never write a real love story. Let's go on with the original and only real love story.
Then I saw the beast and the kings of the world and their armies gathered together to fight against the one sitting on the horse and his army.  And the beast was captured, and with him the false prophet who did mighty miracles on behalf of the beast—miracles that deceived all who had accepted the mark of the beast and who worshiped his statue. Both the beast and his false prophet were thrown alive into the fiery lake of burning sulfur. Their entire army was killed by the sharp sword that came from the mouth of the one riding the white horse. Revelation 19:19-21 NLT
Jesus keeps good with His promise and comes to the rescue of His damsel in distress. He destroys the dragon and his followers who were putting His woman the church, in distress like a damsel. Now He and His damsel can marry, go to His castle and live happily ever after.
I heard a loud shout from the throne, saying, "Look, God's home is now among his people! He will live with them, and they will be his people. God himself will be with them. He will wipe every tear from their eyes, and there will be no more death or sorrow or crying or pain. All these things are gone forever." Revelation 21:3-4 NLT
There are so many versions of love stories because everyone loves a good love story. The Song of Solomon is proof God loves a good love story too, but not the cheap imitations. He loves the original story. The original version is the only version where they really do "live happily ever after"!
Please don't waste time on cheap fairy tale stories that make you dream about someone desiring and pursuing you. Read the real story about a real Prince Who has real love for His damsel in distress which is you! Read in the Bible how He promises to rescue you from the dragon because He really does love you with a love no paper back novel can emulate. There will never be a greater story. There will never be a greater love. There will never be a greater Prince or Knight in Shining Armor. And there will never be another damsel in distress who is loved, desired, and pursued as much as Jesus, loves, desires and is pursuing you! He is too great a gentleman to force Himself. All He needs is your consent, and He will rescue you from the dragon so you can both live happily ever after.
One Friday morning, I was helping in getting a friend's house "presentable" by pulling weeds in a flower bed when I found in my hands, not a clump of ugly weeds but, instead, a beautiful begonia! I had snapped it at the root, and there was no way I could now save it. In my mind I could hear Jesus telling me,
"See why I don't let you go pulling weeds in my church? You can't tell a beautiful begonia from a weed. There is no way I am going to let you destroy a totally innocent member of My church, just because you think they are a heretic. I will do My own weeding thank you. I can tell a weed from a begonia. Obviously you can't."
I have become concerned lately how easily some in the church judge others, and use the word "apostasy" in Adventist circles during disagreements. That is a strong word! It is a bit like us doing our own weeding when that has been reserved as God's role. Apostasy is defined as "a total desertion of or departure from one's religion, principles, party, cause." 1 In Christian circles, it carries an even stronger connotation of not being a Christian at all. Even Jesus, who could read hearts did not accuse anyone in the Bible of being an apostate or heretic. So so why do some of His professed followers do that?
It is not apostasy to accept a doctrine widely accepted by other Christian denominations.  Remember, the Seventh-day Adventist Church grew out of many denominations. Our church's founders agreed with a great many doctrines that were first held in other churches. Rachel Oakes, a Seventh-day Baptist introduced the Sabbath. It was adopted by the group because they found the practice to be biblical. Baptism by immersion likewise was accepted from the Baptists, but immortality of the soul was rejected. Our system of governance is largely based on the Methodist model. Doctrines were accepted or rejected on a biblical basis and not on whether they were believed by other churches or not.
Our mandate is clearly described in 1 Thessalonians 5:21
"Prove all things; hold fast that which is good."
Good doctrine is determined by the Word of God (2 Timothy 3:16) and not by which denominations believe or don't believe it. 
Opposition to some doctrines seem to be based on the idea that our purpose is to disagree with the teachings of other churches. But the purpose of the Seventh-day Adventist Church is not to disagree with everybody else. For example, the doctrine of the trinity is held in common with most Christian denominations. Indeed it was the Catholics who first used the term trinity to describe the mystery of the Godhead as we understand it. The Seventh-day Adventist Church accepts this doctrine, not on the basis of who believes it but the fact that it is supported by strong Biblical evidence.
In fact we hold many of our beliefs and practices in common with the Catholic church. We do not stop praying for our loved ones in hospitals because Catholics do it. And we do not stop honoring Christ because Catholics do it.
Good doctrine is not determined by what our pioneers taught.
Just because our pioneers believed something at one time, does not make it right. We need to remember that our pioneers came from various backgrounds and brought their beliefs with them, and it took some time for them to study the Bible together and come to a unified understanding of what the Bible really teaches. If we determine good doctrine on the basis of pioneer beliefs, we are making idols of our pioneers. And we are likely to adopt some views that our church later found to be unsupported by the Bible.
It helps to remember that "All that's old is not gold. All that's new is not true!"
Basing our teachings only on what our pioneers believed would be basing our teachings on traditions of the past, just as the Pharisees did. In the Sermon on the Mount, Jesus did not do away with the teachings of Moses, but He brought greater insight and light to such teachings as murder and adultery than Moses had. Jesus replaced traditions in the church with simple Scripture. While it was not Jesus' aim to do away with the church of His day, it was His aim to get it back on track with the Word of God.
Luther did not intend to destroy the church, but to get it back on track with the Word of God, as Jesus did. Jesus taught the church of His day to worship God instead of Moses. Luther taught the church of his day to worship God instead of dead saints.
I believe that God wants His last-day remnant church to worship Him (First angel's message) instead of the Adventist pioneers, and test truth by Scripture rather than the beliefs of our pioneers.
Paul commended the Bereans for being "more noble" than the people of Thessalonica, because they "searched the scriptures daily, whether those things were so." (Acts 17:11)
I pray that in our discussions we will take the "more noble" approach of the Bereans and heed Paul's counsel to the Thessalonians to "Prove all things; hold fast that which is good." (Thess 5:21)
---
Definition of Apostasy from http://dictionary.reference.com/browse/apostasy ↩
Ever have one of those days where it seems nothing is going right? I had one of those a while back. I went to my regular barber shop, wrote my name on the waiting list and sat down to wait. But my name was never called. People were coming and signing in after me and getting waited on before me. So I went to another nearby barbershop, only to find the wait was too long.
I had no more time, as I had to get to a Bible study on the other side of town. After the Bible study I saw a barber shop nearby. I got waited on right away. The barber asked me where I worked, and I told him I gave Bible studies. He told me he wanted to learn more about the Bible. He did not want personal studies, but he did want the Bible study guides and some literature I had in my car. As I drove away I realized why the first couple of places never waited on me. The Holy Spirit was working on the barber's heart across town, and so He worked things out to get me where I needed to be. Something Similar happened to Paul and Silas.
Next Paul and Silas traveled through the area of Phrygia and Galatia, because the Holy Spirit had prevented them from preaching the word in the province of Asia at that time. Acts 16:6 NLT
I wonder if Paul and Silas saw it that way? Did they realize it was the Holy Spirit that was preventing them from preaching in Asia or did they blame it on the devil? What may have looked like a victory for the dark side was actually a victory for God. Often when I lose control of a situation and things don't go my way, I am tempted to think that evil is getting the upper hand, when in reality God is still in control. He is just not doing things my way!
God had a plan to save Asia, but Paul and Silas's current missionary tour was not a part of God's plan at that time. Earlier I asked if Paul and Silas saw it that way, and maybe they did. However, I know many times today when we set out with goals, we get discouraged when they are not realized according to our plan. It's not necessarily that things did not go according to God's plan; they just did not go according to our plan. God had another plan.
Then coming to the borders of Mysia, they headed north for the province of Bithynia, but again the Spirit of Jesus did not allow them to go there. So instead, they went on through Mysia to the seaport of Troas. Acts 16:7-8 NLT
Wow, nothing seemed to be going right!
Several years ago I lost my job and my fiancee, and nothing was going right at my new job. It was so bad it made me wonder if I was even supposed to be born, or if I was an accident that God did not know what to do with! Looking back now, it was just a little bump in the road to better things and the best years of my life. Stay with me here.
That night Paul had a vision: A man from Macedonia in northern Greece was standing there, pleading with him, "Come over to Macedonia and help us!" So we decided to leave for Macedonia at once, having concluded that God was calling us to preach the Good News there. Acts 16:9-10 NLT
Ah! That is why there was a roadblock on the way to Asia, Mysia and Bithynia! It wasn't the devil getting the upper hand, just like it wasn't the devil getting the upper hand when I could not get my hair cut. The Holy Spirit was using those roadblocks to get Paul and Silas to where they needed to be!
Remember God has a plan for your life, even when it seems things are going wrong. Remember when everything seems to be going wrong, God is still very much in control. He just may not be doing things our way.
The Holy Spirit is working on hearts all over the world. Instead of telling the Spirit where to work, we need to be willing to work wherever the Spirit is working. That may mean going to another side of the world, or another side of town.
Zho and his wife, Lai, are a young couple who serve as Global Mission pioneers in China. God sent them to serve in a city that had no Adventist believers. The couple rented a house that would work as a house church and began meeting their new neighbors.
One day Lai met an old man on the street. He was pushing a heavy tricycle loaded with goods to sell. Lai helped the man push the tricycle to his house as she told him about God. Later Zho visited the old man and invited him to attend their Bible discussions. The old man came.
Zho and Lai met some elderly people who live in a nearby group home. They noticed that the residents couldn't afford haircuts and they offered to cut their hair without charge. The couple shared God's love with their new friends, and 15 senior citizens agreed to study the Bible with them. None of these seniors had come from a Christian background, but they were hungry to know about God.
When Zho presented the Sabbath message to the seniors, they all decided to worship on the Sabbath. But then the manager of the home in which they lived decided that Zho and Lai couldn't hold a worship service there. So Zho found a place nearby where they could worship. A number of these elderly people walk 15 minutes to their new house church several times a week. Zho continues to visit those who can't walk that far to church.
The couple went to a nearby village to help farmers harvest their crops. They made friends in the village and invited the farmers to join them for worship. The farmers decided among themselves that Zho and Lai were good people and that their God must be good as well. They listened to Zho's messages about Jesus, and today, long after the crops have been harvested, 30 villagers are studying the Bible with Zho. One day soon there will be a church in this village.
We seek to meet the needs of people who are old or sick or discouraged, Zho said. The group who worship with them is growing, and several are preparing for baptism.
The couple is training the local people to lead the congregations in the city and in the country so that when they leave, there will be people who can carry on the work.
Our mission offerings help support Global Mission pioneers in dozens of countries throughout the world. Thank you for giving so that others can learn that God loves them and is preparing a place for them in His kingdom. Pray that God will bless their efforts to reach many in China.
Further Study: Ellen G. White, Repentance, p. 23-32, in Steps to Christ.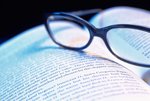 We can no more repent without the Spirit of Christ to awaken the conscience than we can be pardoned without Christ. — Ellen G. White, Steps to Christ, p. 26.
As we behold the Lamb of God upon the cross of Calvary, the mystery of redemption begins to unfold to our minds and the goodness of God leads us to repentance. In dying for sinners, Christ manifested a love that is incomprehensible; and as the sinner beholds this love, it softens the heart, impresses the mind, and inspires contrition in the soul. -Pages 26, 27.
The humble and broken heart, subdued by genuine repentance, will appreciate something of the love of God and the cost of Calvary; and as a son confesses to a loving father, so will the truly penitent bring all his sins before God. And it is written, If we confess our sins, He is faithful and just to forgive us our sins, and to cleanse us from all unrighteousness. 1 John 1:9. -Page 41.
Discussion Questions:
Many try to drown their sense of guilt with alcohol, drugs, worldly pleasures, or by cramming their lives with frenzied activities. Why do none of these methods really work? How would you help someone who is in this condition to find the true solution for guilt?
It is possible to recognize our sins without bearing fruits worthy of repentance. Why isn't that true repentance? What is the value of these fruits? Are they good works done in order to gain God's favor? Explain your answer.
Discuss the fact that Christ's righteousness is free, but not cheap. Although we do not have to pay for it, the Lord had to pay an infinite price at the cross. Think about how fallen we are, and how serious sin must be, that it took something as extreme as the death of the Son of God Himself in order to save us from the consequences of sin.
When in faith we recognize our need, repent, confess our sins, and claim Christ's righteousness for ourselves, we become His disciples. During His ministry, Jesus called different people, such as Peter and James and John, to be His disciples, a call that implied leaving everything in order to follow Him (Matt. 4:20, 22; Mark 10:28; Luke 5:28). In fact, in the Gospels the verb to follow practically became a synonym for disciple.
What two elements are essential in order to be a disciple of Jesus? See John 8:30-31.
Some people try to separate faith in Jesus from adherence to Jesus' teachings, as if the first would be more important than the latter. But Jesus did not make such a distinction. For Him, both aspects are closely interrelated and fundamental for true discipleship. A disciple of Jesus is committed to His person, as well as to His words. Though there is always the danger of getting so caught up in doctrines and forms of faith that we lose sight of Jesus Himself, we must also be aware of the danger of thinking that all that matters in our walk with the Lord is to believe in Jesus.
What is the high cost of being a disciple of Jesus? See Luke 14:25-27.
Jesus used the verb to hate as a hyperbole meaning to love less. The parallel passage in Matthew clarifies the meaning of Jesus' words: He who loves father or mother more than Me is not worthy of Me. And he who loves son or daughter more than Me is not worthy of Me (Matt. 10:37, NKJV). Jesus must have the first place in our lives if we want to be His disciples.
What has following Christ, being His disciple, cost you? What does your answer say about your walk with the Lord?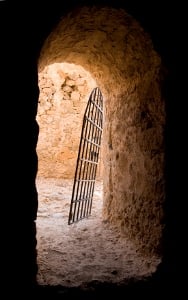 His name was Nelson Mandela. He is enshrined in history as a testament to the greater impulses of man. After being imprisoned 27 years of his life, much of it in brutal conditions, Mandela emerged with a message of forgiveness and tolerance. His witness was so compelling that his name has become synonymous with greatness, dignity, and honor.
His story of unjust imprisonment has been sadly only one of countless others who have suffered indignity, pain and torture without just cause. For those that are fortunate enough to find freedom, many do so with a bitterness that strangles joy and hope from their remaining years.
Then there are those who inexplicably see their unjust imprisonment as a disguised blessing. The Bible records our most famous example in the imprisonment and eventual release of Joseph. What others meant for evil, God turned into good.
But for today, as we study this week's topic of How to be Saved, we turn to a similar incident recorded in the Book of Acts. Paul and Silas had taken the gospel to a new region and encounter and release a women who was under demonic possession. Consequently a riot ensues and the apostles are taken into custody, brutally beaten and thrust into prison. Their response to this injustice would set in motion events that would prove life-changing.
And at midnight Paul and Silas prayed, and sang praises unto God: and the prisoners heard them. Acts 16:25
Unbeknownst to the apostles someone was listening to this highly unusual behavior. He was the keeper of the prison. The process of being saved was underway and he didn't even know it. He drifts off to sleep with this striking contrast displayed by these men who were heralded as servants of the most high God. Suddenly he was awakened by an earthquake that revealed a crisis of unimagined proportions. All of the jail doors were open. He was hopeless and decides that he must end his life right there and then.
We must pause for a moment to consider the life of this jailer. For this moment in time there is nothing, including family, which overrides his sense of despair and hopelessness. He had no hope of the future and no peace in the present. But he was not forgotten by God.
But Paul cried with a loud voice, saying, Do thyself no harm: for we are all here. Then he called for a light, and sprang in, and came trembling, and fell down before Paul and Silas, and brought them out, and said, Sirs, what must I do to be saved? Acts 16:28-30
What a night for this jailer! He had heard the sweet songs of peace and contentment that were foreign to him. He had experienced the power of God in the violence of the earthquake. He then looks into the eyes of men who should have been bitter but instead he found compassion and care. He saw the sharp contrast between his life and life of Paul and Silas. He realized his need and with a humility born of conviction he asked the question of a lifetime, what must I do to be saved?
And they said, Believe on the Lord Jesus Christ, and thou shalt be saved, and thy house. Acts 16:31
Period. No penance to perform, no hoops to jump through. His need had been exposed to the Solution and by accepting the gift offered another soul was saved. What a church service that must have been!
Here are a few Hit the Mark questions for this week's lesson discussion:
What does repentance mean to you?
Can a person be saved without repenting?
How can one tell if they have truly repented?
Is it true that we need to repent first before we come to Christ? Explain your answer.
What, if anything, can a person do in order to truly repent?
Explain the process of repentance.
Is the following statement True, Mostly True, Somewhat True or Not True: If you commit the same sin you formerly believe you repented of, you did not actually repent. Explain your answer.
We close this week with words from Paul. He was speaking from experience, not only his own but for those he ministered to along the way:
Or despisest thou the riches of his goodness and forbearance and longsuffering; not knowing that the goodness of God leadeth thee to repentance? Romans 2:4
Until next week, let's all continue to Hit the Mark in Sabbath School!
Jesus sat before the people and uttered what must have been to them shocking words: Unless your righteousness exceeds the righteousness of the scribes and Pharisees, you will by no means enter the kingdom of heaven (Matt. 5:20, NKJV). Few were more scrupulous in the observance of the letter of the law than were the Pharisees. Nevertheless, they failed because their behavior was intended to impress men more than to please God. Jesus warns us not to do likewise (Matt. 6:1).
How, then, can we be righteous before God? The parable of the marriage feast gives us the clue in finding the source of true righteousness.
Read Matthew 22:2-14. Why did the king want to be sure that every guest had the wedding garment for the feast? What did that garment represent? See Isa. 61:10, Zech. 3:1-5.
The king provided the wedding robes free of charge. Those present were invited randomly while traveling on the highways, and probably did not have the appropriate attire for the wedding, nor money to buy it. Both the invitation and the garment were gifts from the king. The only requirement needed to attend the feast was to accept both presents.
Since the Fall in the Garden of Eden, every human being is spiritually naked. Adam and Eve felt naked after disobeying, and they attempted to cover themselves by sewing fig leaves together, something utterly uncomfortable and ineffective (Gen. 3:7). The best righteousness that human effort can achieve is like filthy rags (Isa. 64:6, NKJV).
As in the parable, God provides the garment we need. He made garments for Adam and Eve and clothed them (Rev. 19:8), a symbol of His righteousness covering the sinner. The Lord also provides the garment of Christ's righteousness for His church, so that she may be arrayed in fine linen, clean and bright (Rev. 19:8, NKJV), not having spot or wrinkle or any such thing (Eph. 5:27, NKJV). This robe is the righteousness of Christ, His own unblemished character, that through faith is imparted to all who receive Him as their personal Saviour. — Ellen G. White, Christ's Object Lessons, p. 310.
Above and beyond anything else we believe, why must we understand that our salvation comes only from the covering that Christ gives us as a gift? Why must we always remember this?
Key Thought : God wants everyone to be saved, and the process of coming to Him is simple and available to all.

[Lesson Plan for How to Be Saved July 28, 2014]
1. Have a volunteer read Luke 5:27-32.
a. Ask class members to share a thought on what the most important point in this text is.
b. Why didn't the Scribes and Pharisees associate with the publicans and sinners?
c. Personal Application: Are there certain people or groups of people that you choose not to associate with? How do we keep from having a self-righteous attitude? Share your thoughts.
d. Case Study: One of your relatives states: "How would you help a person who has tried to hide their guilt in drugs, alcohol, or constant activity? How can guilt, which is usually a bad thing, be used for a spiritual advantage?" How would you respond to your relative?
2. Have a volunteer read Matthew 22:10-14.
a. Ask class members to share a short thought on what the most important point is in this passage.
b. How can Christians help others recognize their true spiritual conditions?
c. Personal Application: How can pride, self-confidence, and other barriers to repentance be overcome? Share your thoughts.
d. Case Study: One of your neighbors states, "This doesn't seem fair because the man wast cast out because he didn't have the wedding garment on. Why was the king discriminating against the man's clothes?" How would you respond to your neighbor?
3. Have a volunteer read Luke 14:25-27.
a. Ask class members to share a short thought on what the main idea of this text is.
b. How can we encourage others to be fully surrendered disciples of Christ?
c. Personal Application: What has following Christ cost you? Are we really bearing a cross? Share your thoughts.
d. Case Study: One of your friends states, "What does Christ mean by people having to hate family and their own lives in order to be His disciple? Are people really saupposed to hate their families for Christ?" How would you respond to your friend?
4. Have a volunteer read Luke 7:46-50.
a. Ask class members to share a short thought on what the main idea of this text is.
b. Was the woman saved by her faith as Jesus stated? Does our faith save us?
c. Personal Application: Why should we be very careful in understanding faith especially in regards to prayer? If we don't get the answers we want, is it because of a lack of faith? Share your thoughts.
d. Case Study: Think of one person who needs to hear a message from this week's lesson. Tell the class what you plan to do this week to share with them.
(Note : "Truth that is not lived, that is not imparted, loses its life-giving power, its healing virtue. Its blessings can be retained only as it is shared." MH p. 149.
True repentance goes hand in hand with faith in Jesus as our only Savior. Jesus frequently talked about the need to believe in Him in order to receive His blessings. If you can believe, all things are possible to him who believes (Mark 9:23, NKJV). Faith is essential if we are to be saved. Satan knows that, which is why He makes every effort to keep us from believing (Luke 8:12).
According to Jesus, what does it mean to believe ? It is more than a vague feeling that something will just happen. It is more than a mental exercise. Saving faith is not devoid of content. On the contrary, faith has a definite object: Jesus Christ. Faith is believing not only in something but, especially, in Someone. Faith is trusting in Jesus and His death for us. Believing in Jesus means knowing Him, understanding who He is (John 6:69), and receiving Him personally (John 1:12).
God so loved the world that He gave us Jesus, so that all who truly believe in Him will have eternal life. His death does not mean that everyone will be saved, however. We have to be covered by His righteousness. By believing in Him, we have righteousness, we have assurance, and we have the great promise that He will raise us up at the last day (John 6:40).
To a woman who had lived a sinful life, Jesus assured her: Your sins are forgiven. . . . Your faith has saved you (Luke 7:48,50, NKJV). What does that mean? Does our faith save us?
According to the Gospels, when Jesus healed some people, He said to them: Your faith has made you well (Matt. 9:22, Mark 10:52, Luke 17:19, NKJV). By saying these words, He was not assigning any healing power to their faith. Their faith was just a complete trust in Jesus' power to heal them. The power of faith does not come from the person who believes but from the God in whom that person believes.
Why must we be very careful in how we understand the role of faith in regard to prayer, especially about healing? Why is it wrong to conclude from the above verses that if healing doesn't come as we pray, it's because we don't have enough faith?
Recognizing our sins is not enough; it must be accompanied by repentance. The biblical meaning of repentance includes three aspects: acknowledgment of one's sin, sorrow for having sinned, and the desire not to sin any more. If one is lacking, there is no true repentance. For example, Judas admitted his sin, but he lacked grief for having betrayed the Master (Matt. 27:3-4). He was overwhelmed with remorse, not with repentance. His confession was generated by fear of the consequences, not by his love of Christ.
We can see the importance of repentance by the fact that John the Baptist and Jesus began their ministry by preaching, Repent, for the kingdom of heaven is at hand! (Matt. 3:2, Matt 4:17, NKJV). Later, when Jesus sent the Twelve on their first missionary trip, they went out, preaching that people should repent (Mark 6:12, NKJV). And after Pentecost, Peter exhorted the crowd to do the same (Acts 2:38, 3:19).
Look at the strong words Jesus used to emphasize the universal need for repentance in order to be saved. What message is He giving us here? See Luke 13:1-5.
Jesus affirmed the sinfulness of all people. Therefore, He urged His hearers: unless you repent you will all likewise perish (vs. 5, NKJV). Without repentance, redemption is impossible, because the absence of repentance demonstrates that people refuse to surrender to the Lord.
Now, we have been told: the goodness of God leads you to repentance (Rom. 2:4, NKJV). What does that mean? A block of ice can be broken into small pieces, but the resulting pieces will still be ice. That same block of ice can be placed next to a heater, and it will melt away into water. The ice of our pride can be thawed only if we are exposed to the warmth of God's goodness and love. Thus, how crucial for us to dwell, as much as we can, on all the evidences we have been given of God's love for us.
"We do not repent in order that God may love us, but He reveals to us His love in order that we may repent." — Ellen G. White, Christ's Object Lessons, p. 189.
What are the evidences of God's love? What have you seen and experienced and learned that gives you powerful reasons to trust in His goodness? Why is it so important always to dwell on those reasons, especially in bad times?
Read Luke 5:27-32. How can you know which group you are in?
Many people are physically healthy and have no need of a physician. Who, though, is truly spiritually healthy? Of all human beings there is none who does good, no, not one (Ps. 14:3, NKJV); nobody is righteous by themselves (Rom. 3:10). We may do some morally good actions, but we cannot make ourselves righteous before God. Hence, by saying that He had not come to call the righteous' (Luke 5:32, NKJV), Jesus was referring to the Pharisees, who thought they were righteous although they were not. Unfortunately, though they believed that they were in good standing before God, they were blind spiritually (John 9:40-41).
The first step, then, to receive the cure from sin is to recognize our state of sinfulness and our utter inability to heal ourselves. But how can we see our real need if we are blind? How can we acknowledge that we are sinners if it is precisely our sins that are preventing us from recognizing our true condition?
How can our spiritual eyes be opened so that we may recognize our desperate need of a Savior? See John 16:8.
The only eye salve that can make us see our real spiritual status is the Holy Spirit. Before any other work He may do for us, He has to convict us of sin. Persistently He calls to our conscience in order to produce in us an inescapable awareness of our sins and a deep sense of guilt, which leads us to long for a Savior. When we hear that call, we must listen and obey it; otherwise, sooner or later, we will be so hardened against the Holy Spirit that nothing can be done for us. What a scary thought!
Though guilt is often a bad thing, in what ways has the Holy Spirit been able to use guilt to your own spiritual advantage?
Read for This Week's Study: Luke 5:27-32; Luke 13:1-5; Matt. 22:2-14; Zech. 3:1-5; John 8:30-31; Luke 14:25-27.

Memory Text: And as Moses lifted up the serpent in the wilderness, even so must the Son of Man be lifted up, that whoever believes in Him should not perish but have eternal life (John 3:14-15, NKJV).
As the Israelites were being bitten by snakes in the desert, God instructed Moses to make a bronze one and place it on a pole so that whoever was bitten could look at it and be saved.
What healing properties can a bronze snake have? None. Healing came only from God. By looking at the bronze statue, however, the Israelites demonstrated their faith in God as their only hope of life and salvation.
The Lord wanted to teach them a spiritual lesson. He transformed a symbol of death into a symbol of life. That bronze serpent was a symbol of Christ, who became the Bearer of our sins in order to save us. By faith, we can all look to Christ lifted up on the cross and find a cure from the deadly sting of the old serpent, Satan. Otherwise, we are fated to die in our sins. The Word of God expresses what should be painfully obvious: as human beings, we are sinners in need of grace. That grace has been offered to us in Christ Jesus.
This week we will look at Jesus' teachings regarding the simple practical steps needed for salvation.
*Study this week's lesson to prepare for Sabbath, August 2.
God sent Allen and Kelley Fowler a dream to minister among the Navajo people of northern Arizona, U.S.A. They went as volunteers, praying that God would use them to reach the people they loved. They ministered to the Navajos living on the reservation and in the nearby town of Page in any way they could. When we saw a need, we prayed for a way to fill it, Kelley said.
The couple invited mission teams to help rebuild rundown hogans (houses) and supplied struggling families with coats, warm blankets, and baskets of food. They invited medical personnel to spend their vacations offering free medical care to those who couldn't afford it, and they held health classes to teach people how to prevent diseases such as diabetes and high blood pressure.
There was much to do on the reservation, but God called them to serve in the city as well. Page is the hub of a thriving tourist area. But half the population is Native American, many of them living in poverty.
The couple visited trailer parks and run-down homes, seeking to meet the needs of the people. And once the Navajo people realized that this couple really cared for them, they were willing to learn about God.
Soon the couple had 70 people who wanted Bible studies. They organized evangelistic meetings in Page. Twelve Navajos were baptized following the meetings.
But they had no church. The group met in the community center that volunteers had built outside town. And they prayed for a church, a dream that seemed impossible to fulfill short of a miracle. Land was expensive and hard to find, and a church would take years to build.
The North American Division offered to help the struggling work among the Navajo with part of a Thirteenth Sabbath Offering. Hope soared. Then an Adventist visitor to town discovered an unused church building. No sign had been posted, but the church was for sale. Members prayed, negotiations continued, and the church, a parsonage, and a vacant lot were purchased within the amount allocated to that project by the Thirteenth Sabbath Offering.
We saw the hand of God moving, the Fowlers said. And people around the world helped make God's dream a reality. Thanks to your Thirteenth Sabbath Offering, the little miracle church was dedicated to God on a clear, cold day in December 2012. Thank you!
Please keep praying for volunteers to continue answering God's call to work among the Navajo, so they can learn that God loves them and wants to spend forever with them.