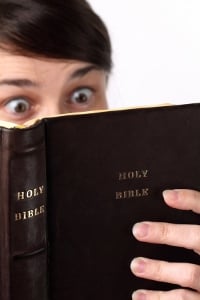 It was another Red Sea moment. To retreat would be catastrophic. To advance would be humanly impossible. And Jesus was instructing them to do the impossible.
This week as we focus on Christ and the Law in the Sermon on the Mount we find Him burrowing beyond the letter of the law into the motives and innermost thoughts of the heart. He dismantles the idol of looking righteous and exposes the true principles of the law—being righteous.
For I say unto you, That except your righteousness shall exceed the righteousness of the scribes and Pharisees, ye shall in no case enter into the kingdom of heaven. But I say unto you, That whosoever is angry with his brother without a cause shall be in danger of the judgment. But I say unto you, That whosoever looketh on a woman to lust after her hath committed adultery with her already in his heart. But I say unto you, Love your enemies, bless them that curse you, do good to them that hate you, and pray for them which despitefully use you, and persecute you. Matthew 5:20, 22, 28, 44
From the Sermon on the Mount we find Christ making clear the principles of His kingdom. Worldly greatness, the chief concern of his listeners, had no place in His kingdom. Love, compassion, kindness, forgiveness were shown to be the attributes that heaven honored. But "Can the Ethiopian change his skin, or the leopard his spots? then may ye also do good, that are accustomed to do evil." Jeremiah 13:23
This was not the first nor the last time that Christ would make seemingly impossible requests as a condition of discipleship. Remember the young ruler of Luke chapter 18? So mind-boggling was this encounter to the disciples that they asked "Who then can be saved?" Luke 18:26
The answer they received is the answer to this week's Red Sea topic. "The things which are impossible with men are possible with God." Luke 18:27
The Apostle Paul skilfully summarized the condition of one who realizes the claims of the law on one's life and the inability to fulfill those claims.
For we know that the law is spiritual, but I am carnal, sold under sin. For what I am doing, I do not understand. For what I will to do, that I do not practice; but what I hate, that I do. If, then, I do what I will not to do, I agree with the law that it is good. But now, it is no longer I who do it, but sin that dwells in me. For I know that in me (that is, in my flesh) nothing good dwells; for to will is present with me, but how to perform what is good I do not find. For the good that I will to do, I do not do; but the evil I will not to do, that I practice. Now if I do what I will not to do, it is no longer I who do it, but sin that dwells in me.
I find then a law, that evil is present with me, the one who wills to do good. For I delight in the law of God according to the inward man. But I see another law in my members, warring against the law of my mind, and bringing me into captivity to the law of sin which is in my members. O wretched man that I am! Who will deliver me from this body of death? Romans 7:14-24
Jesus gave Nicodemus the process of deliverance from the body of death during that moon-lit talk recorded in the third chapter of John. "Verily, verily, I say unto thee, Except a man be born again, he cannot see the kingdom of God."
He taught the same truth in the parable about new wine.
"And he spake also a parable unto them; No man putteth a piece of a new garment upon an old; if otherwise, then both the new maketh a rent, and the piece that was taken out of the new agreeth not with the old. And no man putteth new wine into old bottles; else the new wine will burst the bottles, and be spilled, and the bottles shall perish. But new wine must be put into new bottles; and both are preserved." Luke 5:36-38
"The fountain of the heart must be purified before the streams can become pure. He who is trying to reach heaven by his own works in keeping the law is attempting an impossibility. There is no safety for one who has merely a legal religion, a form of godliness. The Christian's life is not a modification or improvement of the old, but a transformation of nature. There is a death to self and sin, and a new life altogether. This change can be brought about only by the effectual working of the Holy Spirit." Ellen White, Desire of Ages, p 172
Here are a few Hit the Mark questions for this week's lesson discussion:
What does "heart religion" mean to you?
Isn't it true that as long as we don't act out our evil thoughts we have not sinned? Why or why not?
Isn't it true that grace frees us from the claims of the law? Why or why not?
Isn't it true that we should never expect to always have pure thoughts and upright actions? Explain your answer.
Please explain, without using the phrase 'turn around', what being born again means.
Isn't it true that good morals and an upright lifestyle are evidence of a new birth? Why or why not?
Isn't it true that if one is drawn towards religious things and events such as worship services and religious music, that is evidence of spiritual life? Why or why not?
We close this week with a prayer and a promise. Before we even call He answers:
"Create in me a clean heart, O God; and renew a right spirit within me." Psalms 51:10.


"A new heart also will I give you, and a new spirit will I put within you: and I will take away the stony heart out of your flesh, and I will give you an heart of flesh. And I will put My Spirit within you, and cause you to walk in My statutes." Ezekiel 36:26, 27
Until next week, let's all continue to Hit the Mark in Sabbath School!
Amen!

(

7

)

Print/PDF/Email