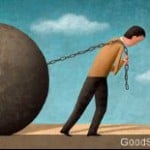 Because salvation is God's solution to the problem created by sin, the extent of sin's damage determines the scope of the solution.
It wouldn't be a solution were it unable to solve the problem, no matter what the size of the problem.
What do the following texts reveal about the scope of the sin problem? How have you experienced it yourself or seen around you the reality of these texts?
John 2:25 
Ps. 59:2
Jer. 17:9
Rom. 5:12
James 5:1-7
Isa. 5:23
2 Thess. […]