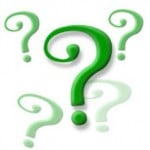 Darrel: This week the seven billionth life began breathing on this earth. What do you think about that?"
Matt: Terrible, terrible news. Population growth is all messed up because most of the new lives are starting out in poverty with no education. You know where that leads.
Darrel: Where?
Matt: The smart end up ruling the ignorant and we end up with a massive fiefdom.
Darrel: But Jesus will come before that happens.
Matt: Only if we get busy and fulfill our duty to spread [...]