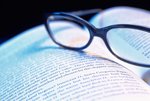 Further Study: Ellen G. White, The Test of Discipleship, p. 59-63, in Steps to Christ.
The law is God's great moral looking glass. Man is to compare his words, his spirit, his actions with the Word of God.-Ellen G. White Comments, The SDA Bible Commentary, vol. 7, p. 935.
"Instead of releasing man from obedience, it is faith, and faith only, that makes us partakers of the grace of Christ, which enables us to render obedience.
As Jesus was in human nature, […]