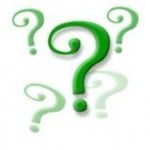 The Dwindling Church
"We simply must DO something to increase our membership," Angie said.
Sylvia shrugged. "Or get more of our inactive members to show up for church–"
"–With an offering." Angie broke in.
Fred was peeling an orange as he entered the living room from the kitchen.  "What's wrong with belonging to a small church?" he said. Angie jumped up and handed him a towel.
Sylvia said, [...]