Further Study: Read Ellen G. White, Bible Teaching and Study, pp. 190-192, in Education; The Walk to Emmaus, pp. 795-801, in The Desire of Ages; Thessalonica, pp. 221-230, in The Acts of the Apostles.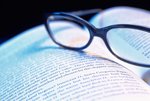 Christ in His ministry had opened the minds of His disciples to these prophecies. . . . Peter in preaching Christ had produced his evidence from the Old Testament. Stephen had pursued the same course. And Paul also in his ministry appealed to the scriptures foretelling the birth, sufferings, death, resurrection, and ascension of Christ. By the inspired testimony of Moses and the prophets he clearly proved the identity of Jesus of Nazareth with the Messiah and showed that from the days of Adam it was the voice of Christ which had been speaking through patriarchs and prophets.-Ellen G. White, The Acts of the Apostles, pp. 221, 222.
Discussion Questions:
What are some practical ways in which you can incorporate Scripture into your daily routine? How can you use the Bible in your personal witnessing?
How dependent on Scripture must today's Christians become? Evaluate the importance of Scripture in your church's life regarding the establishment of priorities, the channeling of resources, and faithfulness to mission.
Dwell on the fact that we have no indication in the Bible of any Bible writers ever calling into question the veracity or authenticity of any other texts. Why should that be so important to us, today, at a time when so many people, including many Bible scholars, seem to have made it their first priority to challenge the truth of the Bible at every level?
Amen!

(

8

)

Print/PDF/Email