Further Study: For more information on this week's topic, read Ellen G. White, Tradition, pp. 395-398, Woes on the Pharisees, pp. 610-620, in The Desire of Ages. Also read Matthew 23.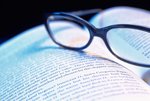 Let all who accept human authority, the customs of the church, or the traditions of the fathers, take heed to the warning conveyed in the words of Christ, In vain they do worship Me, teaching for doctrines the commandments of men. -Ellen G. White, The Desire of Ages, p. 398.
Discussion Questions:
What are some of the traditions that we as Seventh-day Adventists follow? Why is it important to recognize them as such? Why are traditions important, and what role do they have in the life of our community? Which have universal significance, and which are based on local and cultural factors?
Believers have not infrequently allowed the enemy to work through them at the very time when they should have been wholly consecrated to God and to the advancement of His work. Unconsciously they have wandered far from the way of righteousness. Cherishing a spirit of criticism and faultfinding, of pharisaical piety and pride, they have grieved away the Spirit of God and have greatly retarded the work of God's messengers.-Ellen G. White, Testimonies for the Church, vol. 9, p. 125. How does one unconsciously wander far from the way of righteousness? What steps can a person take to avoid getting trapped in a self-righteous rut?
Reflect on the order of the divine worship service in your church. Why does your church have that particular order? What is the meaning of each item in the litany (for example, invocation, doxology, pastoral prayer, et cetera)? What lessons can you learn from the church service that help to reveal just how much tradition is interwoven in our faith? At the same time we need to ask: just because it's tradition, and nothing else, is it bad?
Amen!

(

5

)

Print/PDF/Email