Further Study: Ellen G. White, The Sinner's Need of Christ, p. 17-22, in Steps to Christ; The Subject Presented in 1883, p. 350-354, in Selected Messages, book 1.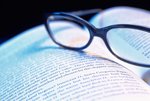 Looking upon the crucified Redeemer, we more fully comprehend the magnitude and meaning of the sacrifice made by the Majesty of heaven. The plan of salvation is glorified before us, and the thought of Calvary awakens living and sacred emotions in our hearts. Praise to God and the Lamb will be in our hearts and on our lips; for pride and self-worship cannot flourish in the soul that keeps fresh in memory the scenes of Calvary.
He who beholds the Saviour's matchless love will be elevated in thought, purified in heart, transformed in character. He will go forth to be a light to the world, to reflect in some degree this mysterious love. The more we contemplate the cross of Christ, the more fully shall we adopt the language of the apostle when he said, God forbid that I should glory, save in the cross of our Lord Jesus Christ, by whom the world is crucified unto me, and I unto the world. Gal. 6:14. — Ellen G. White, The Desire of Ages, p. 661.
Discussion Questions:
Salvation is a gift, which means that it's free. At the same time, does it not cost something? What does it cost to accept this gift, and why-whatever that cost-is it more than worth it?
On Monday we read texts showing that salvation is the result of God's initiative. He makes every effort to save us. Yet, Jesus also said that we need to seek the kingdom of God and His righteousness (Matt. 6:33). His words Strive to enter through the narrow gate (Luke 13:24, NKJV) imply that we need to seek our salvation. How do we explain this?
How does Christ's death on the cross reveal God's justice? How does it also reveal God's mercy?
If we could work our way to eternal life, through our own efforts and good deeds, and even our own law-keeping, what would that say about the seriousness of sin? Instead, think about just how bad sin must be that only the death of Jesus could atone for it.
Religious Jews see in the Sabbath a foretaste of what eternal life will be like. In what ways does that idea-eternal life prefigured in the Sabbath-make good sense?
Amen!

(

9

)

Print/PDF/Email