Further Study: Ellen G. White, Repentance, p. 23-32, in Steps to Christ.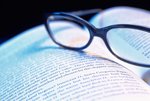 We can no more repent without the Spirit of Christ to awaken the conscience than we can be pardoned without Christ. — Ellen G. White, Steps to Christ, p. 26.
As we behold the Lamb of God upon the cross of Calvary, the mystery of redemption begins to unfold to our minds and the goodness of God leads us to repentance. In dying for sinners, Christ manifested a love that is incomprehensible; and as the sinner beholds this love, it softens the heart, impresses the mind, and inspires contrition in the soul. –Pages 26, 27.
The humble and broken heart, subdued by genuine repentance, will appreciate something of the love of God and the cost of Calvary; and as a son confesses to a loving father, so will the truly penitent bring all his sins before God. And it is written, If we confess our sins, He is faithful and just to forgive us our sins, and to cleanse us from all unrighteousness. 1 John 1:9. –Page 41.
Discussion Questions:
Many try to drown their sense of guilt with alcohol, drugs, worldly pleasures, or by cramming their lives with frenzied activities. Why do none of these methods really work? How would you help someone who is in this condition to find the true solution for guilt?
It is possible to recognize our sins without bearing fruits worthy of repentance. Why isn't that true repentance? What is the value of these fruits? Are they good works done in order to gain God's favor? Explain your answer.
Discuss the fact that Christ's righteousness is free, but not cheap. Although we do not have to pay for it, the Lord had to pay an infinite price at the cross. Think about how fallen we are, and how serious sin must be, that it took something as extreme as the death of the Son of God Himself in order to save us from the consequences of sin.
Amen!

(

14

)

Print/PDF/Email