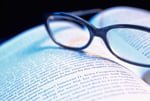 Choosing a Ministry in Which to Become Involved In
Last week you were encouraged to consider all of the witnessing and evangelistic areas of church life in which you like being involved or in which you would become involved if asked. The challenge this week is for you to decide upon an evangelistic activity and to become involved in it. The following are this week's key areas of focus.
Review the list of evangelistic activities in which you could possibly become involved. Shorten your list down to two or three evangelistic-ministry areas by considering where you feel that your talents lie and to which area of ministry you feel that God is calling you.
Further reduce your list by considering how much time each week you will be able to regularly devote to a ministry. Also consider being committed to a ministry that will continue for twelve months so that you will be able to move through the planning, implementation, and evaluation stages.
Choose a ministry and inform your pastor and personal ministries leader of your desire to become involved in your preferred area. Request a meeting with them to share your ideas and dreams. Inquire regarding their plans for the church's evangelism and determine how you can get involved or where your preferred ministry can complement whatever plans (if any) that the church already has in place.
Humbly ask your pastor and personal ministries leader to share their thoughts on your suitability for the ministry you have chosen. They will want you to be successful in whatever area of witnessing and evangelism you choose; therefore, their counsel will be invaluable.
Discussion Questions:

  How does the following quote relate to the biblical truth of the priesthood of all believers? How does it support the need for every member to work together? "The work of God in this earth can never be finished until the men and women comprising our church membership rally to the work, and unite their efforts with those of ministers and church officers."—Ellen G. White, Gospel Workers, p. 352.  

  As a class discuss what strategies your church could put in place to help members understand that they are important to the church's witnessing and evangelism. How best can you work toward maximum participation of members?
Like
(

0

)
(

0

)

Print/PDF/Email